Campagnolo 10-speed groups Centaur & Veloce for 2011
2011 Centaur & Veloce components will feature better shifting to match the quality found on the 11-speed sets, lower weight and a new simplified bottom bracket system called Power Torque.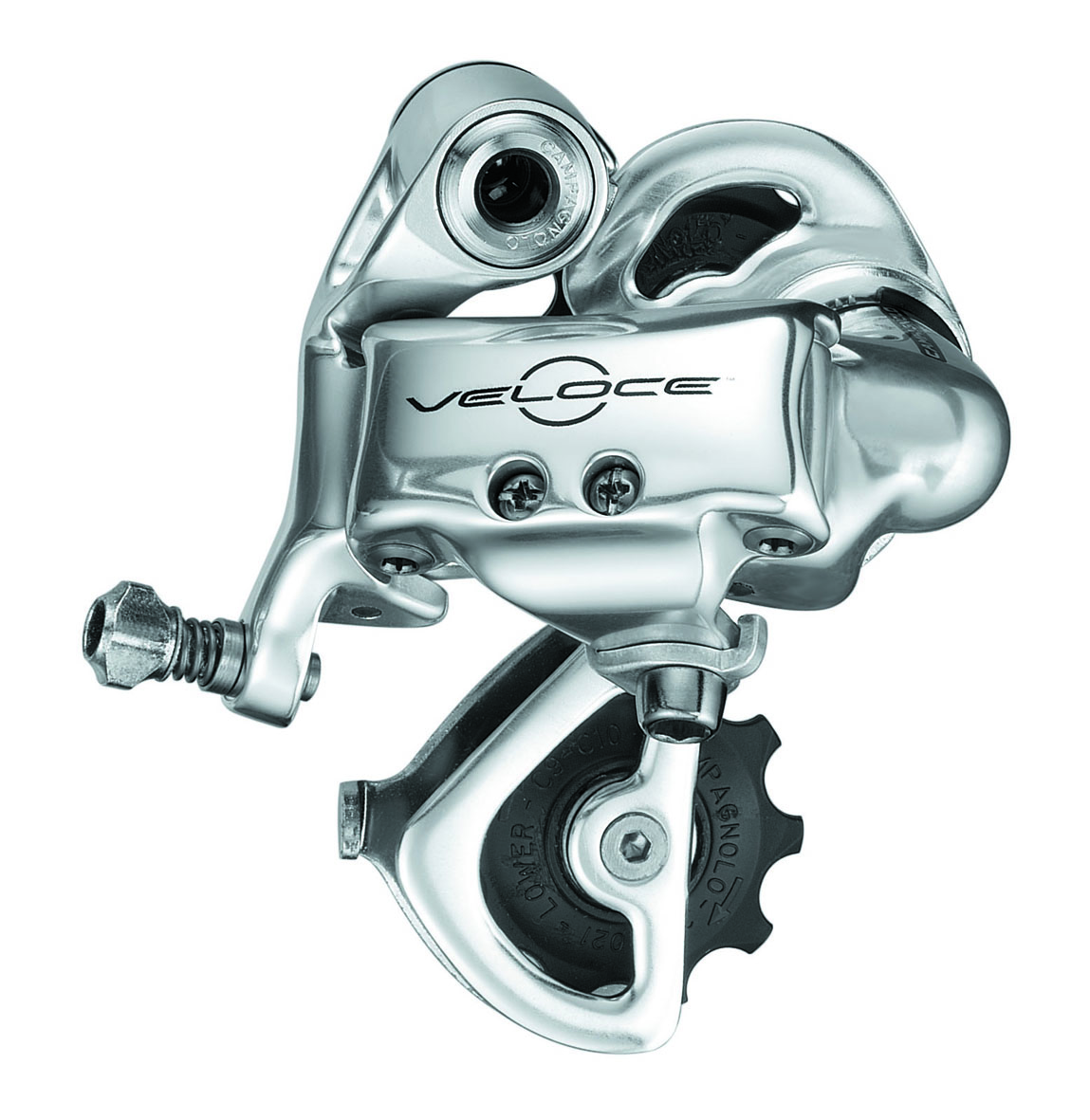 Campagnolo Veloce 2011 rear gear mechanism silver

According to the press release, "Thanks to the new design of the parallelogram, the rear derailleur is now lighter and more rigid, with the most effective and fastest shifting. The design is derived directly from the 11-speed components with the oversized outer plate to provide greater rigidity to the entire system. The surface treatment protects it from corrosion and ensures that the Veloce™ rear derailleur maintains its performance over time."