Seven spring superfoods to put a spring in your step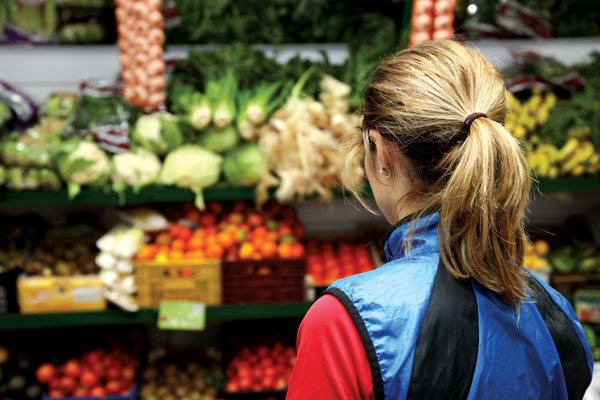 Get a spring in your step with super foods
Supporting your riding by eating seasonally can maximise your nutrient intake, supporting health and performance.

Indeed, buying produce local to your area and in season ensures that it is always very fresh and therefore more nutritious than foods picked when they are under-ripe, ripened artificially or transported many miles.

While research suggests that organic produce does not necessarily provide a higher intake of nutrients, it will, however, certainly have been exposed to fewer chemicals, and a combination of seasonal local organic produce is likely to provide the most benefit to your cycling and general wellbeing.

Eating super seasonal foods in the spring will give you a nutrient boost and can add a little more variety to your usual menu. Opting for our 'best eaten' suggestions or simply adding to your regular dishes, you can minimise nutrient loss by preparing them just before cooking. You can buy from your local greengrocer, and if you're not already doing it, you might want to try growing your own next year. Here's our pick of superfoods to put a spring in your step.

1 - Spring green cabbage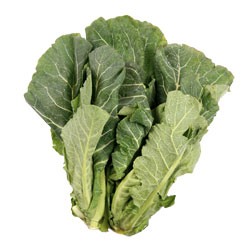 Fragrant and nutty, spring green cabbage can be used raw in juices or salads, or steamed or stir-fried to retain maximum nutrients in cooking.

With an average portion providing over the daily recommended nutrient intake (RNI) for vitamin C and also rich in vitamins A and E, cabbages provide plenty of antioxidants to help your body stay well and cope with the demands of training.

Best eaten Combining cabbage with bamboo shoots, celery, onion and a teaspoon of olive oil can transform your everyday cabbage into a stir-fried delight. Add a little lemon juice and pepper on serving to complete your side dish. With anti-microbial and anti-inflammatory properties too, cabbage will promote recovery and soothe indigestion should you suffer from it. Including cabbage in your weekly spring menu is a good idea.

2 - Broad beans
Broad beans, also known a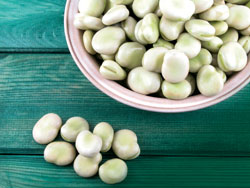 s fava beans, are a great source of iron and protein. Ideal for vegetarians, they contain plenty of fibre to keep the digestive system healthy and are great at promoting a favourable blood pressure, providing plenty of potassium.

Containing L-dopa, a chemical the body uses to produce an important neurotransmitter involved in mood control and motivation, dopamine, you may even be keener to get on the bike.

Broad beans have anecdotally been used as a natural alternative to Viagra due to the link between L-dopa production and libido, so they could be a handy ingredient to increase your activity level off the bike too!

Best eaten Eat as soon after purchasing as possible or keep in the refrigerator to reduce flavour and nutrient loss. Broad beans simply need to be shelled and blanched in boiling water for two minutes. Removing the outer skins reveals the bright green velvety bean inside which is perfect for salads, soups, casseroles or risottos. Mushed into a paste, broad beans are great for stacking your main meat or fish on top of for a romantic meal.

3 - Asparagus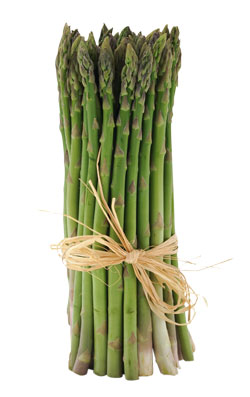 Asparagus is rich in vitamins C and 
E, and the antioxidant glutathione.

Helping to reduce the risk of upper respiratory tract infections, this makes it a perfect food for an endurance cyclist.

Containing plenty of vitamin K, which promotes blood clotting, asparagus is heart healthy too.

As it contains purines, however, which increase the uric acid content in joints, you may want to avoid this spring favourite if you suffer from gout.

Best eaten Dipped into a boiled egg for breakfast, wrapped in smoked salmon for a tasty and nutritious snack or simply served on the side of your main dish with lemon and pepper to taste, asparagus can also be added to soups to benefit from its nutrients.

4 - Cauliflower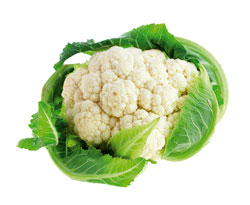 Cauliflower can bring back memories of school dinners, but cooked properly it can be tasty as well as nutritious.

Low in calories and rich in fibre, cauliflower will fill you up while supporting your health. Rich in folic acid, this is a good choice for female cyclists planning for pregnancy or in the early pregnancy period, but for the rest of us is a great seasonal vegetable too, helping to lower cholesterol and support the immune system due to its vitamin C content.

Best eaten Add to a soup or roast with cumin and coriander and a squeeze of lemon for a tasty crispy treat or parboil, roast and then sprinkle with parmesan cheese for a lighter way to enjoy cauliflower cheese.

Alternatively, if you're looking for a spicier kick to your cauliflower, chop and combine with onion and a fresh green chilli and stir-fry until the cauliflower is firm to bite.

5- Strawberries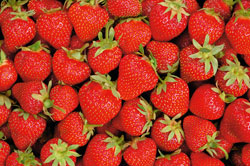 You may have to hang on until late spring for local strawberry produce but it'll be worth the wait, with strawberries providing a tasty dessert at a time when the weather is usually looking up too.

Great for cleansing the digestive system due to the high fibre content and with their antioxidant phenols also shown to ease arthritis and asthma, while other phytochemicals help to keep both the urinary tract and heart healthy, there is every reason to celebrate late spring with strawberries.

Best eaten The classic of strawberries and cream is hard to beat, but for a lighter option why not opt for some low-fat Greek yoghurt and a teaspoon of honey?

Great for adding to breakfast smoothies or as a post-ride smoothie, simply add 150-200ml of your favourite fruit juice, a banana and a scoop of whey or soy protein for a tasty recovery option.

6 - Peas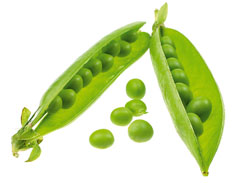 Fresh peas are one of the richest vegetable sources of iron, helping cyclists to avoid anaemia or low iron stores. They also contain a good amount of B vitamins to assist with energy production.

Rich in soluble fibre, peas are a heart- healthy option and provide a steady release of energy to support appetite management and stable blood sugar levels. Peas are also surprisingly rich in protein, providing around 7g in a typical serving.

The green pigment in peas, chlorophyllin, is also health-protective due to its antimutagenic effects, providing the first line of defence against many carcinogens in the human diet. So peas are all-round excellent for health, energy supply and can even assist your protein requirements for recovery.

Best eaten Best eaten on the day of purchase - or even better on the day of picking - they can be served on the side of your main dish or can be added to soups or crushed into a paste to be spread onto sandwiches, crispbreads or bruschetta... and there's nothing better than a squidgy fish and pea sandwich with a bit of tartare sauce!

7 - Rhubarb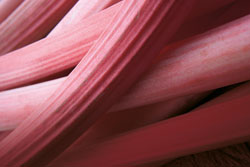 Rhubarb, our second sweet food in the super seven, is actually a vegetable, although often treated as a dessert fruit in cooking.

Rich in vitamin C, fibre and calcium, it's another good, healthy choice and eating at the peak of its season will ensure you get the most of its goodness.

Best eaten The main issue with rhubarb is its tartness. Most rhubarb recipes are for a crumble or pie of some sort, with quite a bit of sugar.

Although this is fine occasionally, if you want to enjoy cooked rhubarb more regularly you might want to combine it with orange juice and cinnamon and perhaps just a sprinkling of sugar. Alternatively it works quite nicely with natural yoghurt and a little honey. Delicious.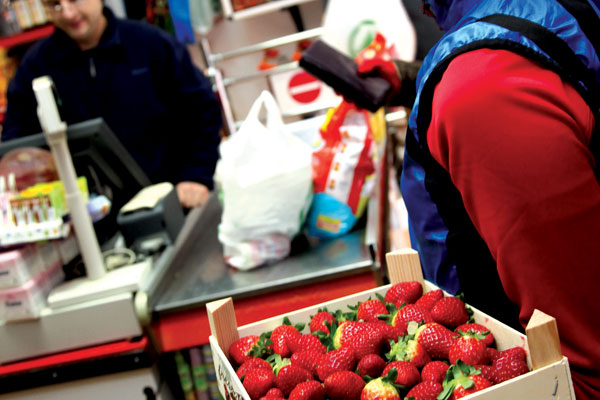 How to make ...

Asparagus and 
courgette risotto
Delicious, nutritious and easy to prepare, this light meal will leave you feeling full enough that you won't be tempted by the biscuit tin later on
Serves: four, as a light lunch
Preparation time: 2 minutes
Cooking time: 28 minutes
Ingredients
30 g butter
1 onion, finely chopped
200 g | 1 cup risotto rice
125 ml | 1/2 cup dry white wine
750 ml | 3 cups hot vegetable stock
1 bay leaf
100 g | 4 oz shiitake
 mushrooms, sliced
1 courgette, sliced
1 bunch green asparagus,
 cut into thirds
200 g | 2 cups frozen peas
50 g | 1/2 cup parmesan, grated
1 tbsp parsley, chopped
Method1 -
Heat half the butter in a wide pan and gently fry the onion until soft but not brown.
2 -
Add the rice, stir for 2 minutes then add the wine and cook until it has evaporated. Add one ladleful of stock, simmer gently, stirring all the time until the stock has been absorbed, then add the bay leaf and the rest of the stock, one ladleful at a time, until the risotto is creamy but the rice still retains a little bite. It will take about 15-20 minutes.
3 -
Heat the rest of the butter in a clean pan and gently fry the mushrooms for 2 minutes. Add the courgette, cook for 2 minutes then add the asparagus and peas. Cover and cook for about 4 more minutes, until the vegetables are cooked but still retain a little bite. Add a little water if necessary. At the end of cooking time remove the lid to let the liquid evaporate.
4 -
Add the cooked vegetables to the risotto, stir in the parmesan and parsley and season to taste with salt and pepper. Serve immediately.
Rhubarb and strawberry pie
What better way to get a big, healthy vitamin hit than to bake two tasty fruits in 
a pie? Just make sure you don't drown it in double cream...
Serves: six, as a nice treat
Chilling time: 45 minutes
Cooking time: 40 minutes
Ingredients
125 g | 1 1/4 cup plain flour
2 tbsp icing sugar
80 g | 1/3 cup butter, cut into small cubes
1 egg yolk
1/2 tsp vanilla extract
250 g | 10 oz strawberries, quartered
350 g | 14 oz rhubarb, cut into chunks
125 g | 1/2 cup caster sugar
3 tbsp orange juice
1 egg, beaten
Method1 -
Place the flour, sugar and butter in a bowl and put it in the freezer for 15 minutes to chill. Rub the butter into the flour with your fingers 
until the mixture resembles breadcrumbs, or blend it together 
in a food processor.
2 -
Add the egg yolk, vanilla extract and enough ice-cold water to form a dough. Press the dough into a flat disc, wrap in cling film and chill in the fridge for 30 minutes.
3 -
Heat the oven to 200ºC (180º fan assisted) 400ºF, gas mark 6. Mix the rhubarb and strawberries together and place in a pie dish. Sprinkle over the sugar and orange juice.
4 -
Roll the pastry out and cut a circle to make the pie lid. Place on top of the pie, moistening the edge to make a good seal, and decorate with pastry offcuts. Brush with the beaten egg and bake for 30-40 minutes or until golden brown.
This article was first published in the Spring 2011 issue of Cycling Fitness. You can also read our magazines on Zinio, download from the Apple store and also through Kindle Fire.