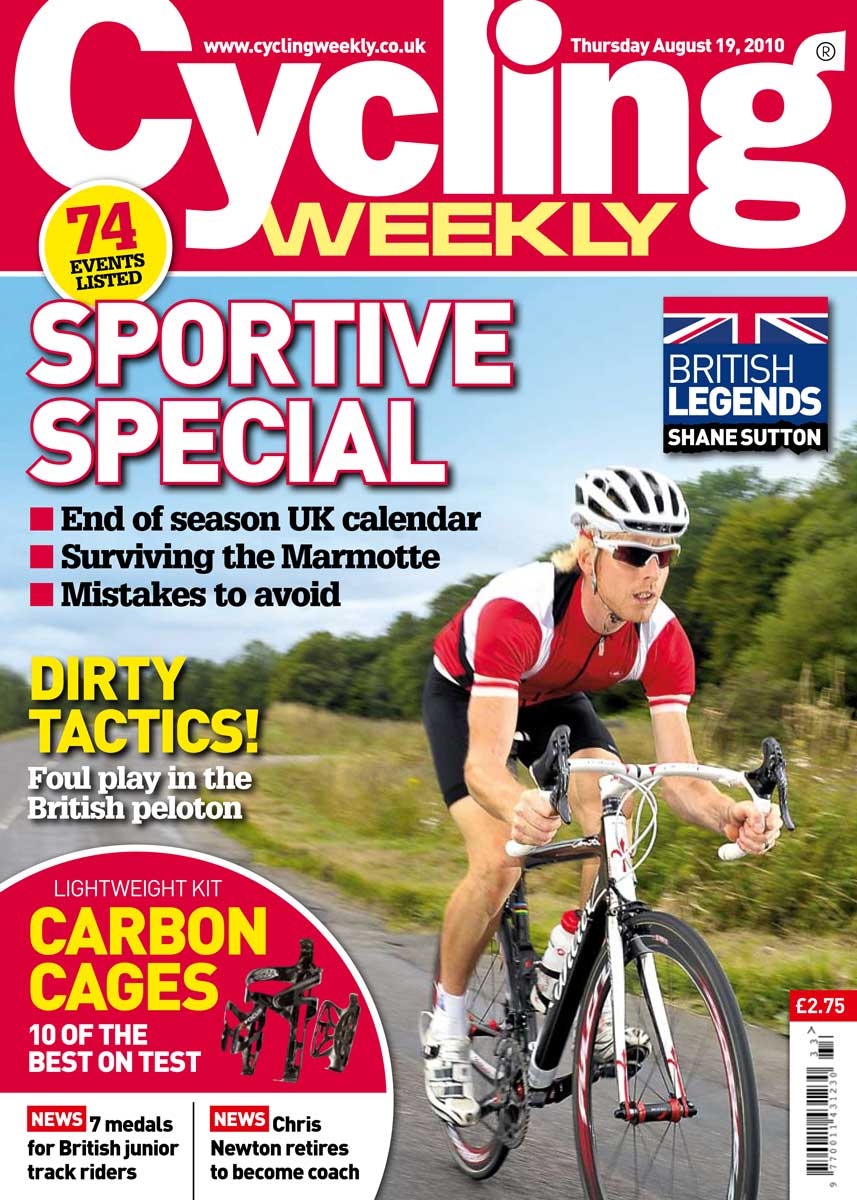 Back issues
To order back issues, phone: 01733 370800
Cycling Weekly August 19 issue
On sale: 19-Aug-2010
On sale from Thursday priced £2.75
NEWS
CW uncovers dirty tactics in the British crit scene
Chris Newton brings his illustrious career to a close to become a BC coach
GB's golden juniors

INTERVIEW
Italy's inimitable Dario Pegoretti

FEATURE
Shane Sutton becomes one of Cycling Weekly's British Legends
Sportive calendar – the remaining dates for 2010

HEALTH AND FITNESS
How are Marmotte guinea pigs faired after receiving expert advice
How one man conquered the Dragon Ride
Classic sportive mistakes

TECH
Bling your bike – ten lightweight carbon bottle cages reviewed.

RIDES
Former pro Dave Nie shows us round the roads of Andalucia
London to Paris sportive with AMR
National cyclo-sportive
The Devil Ride

OFF THE BACK
Dr Hutch wants to be your God. He'll have to ditch those compression socks first!