Giro top 10 prediction: How did we do?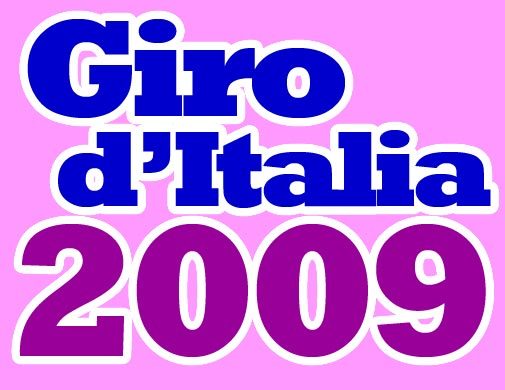 Before the Giro d'Italia, Cycling Weekly predicted how the top ten would turn out.

Now the race is done, we hand our homework in to teacher to be marked.

Verdict: Not too bad. Six of the top ten correctly identified, plus 11th place.

GIRO D'ITALIA TOP 10 PREDICTION
1 Ivan Basso
5th
We said: Remember the 2006 Giro? When he rode up every mountain with his mouth shut, breathing through his skin, pursued only by a buffalo on heat?

Verdict: This was not the same Basso as 2006. He struggled to rediscover his effortless high-cadence style and it looked like it hurt.

2 Damiano Cunego
19th
We said: In last year's Tour de France he looked like he'd had the energy sucked directly out of his muscles with straws. Don't rule out the podium.

Verdict: What were we thinking? The signs have been there for years. Why did we think this year would be any different? Cunego will never win a grand tour again.

3 Levi Leipheimer
6th
We said: At first glance the Italian climbs do not suit him at all.

Verdict: Leipheimer struggled when it mattered most. He did a fine time trial at Riomaggiore, but failed to cope with the change of pace in the mountains. Lance Armstrong may have taken umbrage at our suggestion that the Italian climbs would not suit him, but we were right and, as it turned out, we over-estimated Levi's worth to the tune of three places on GC.

4 Denis Menchov
1st
We said: Menchov will be in the upper reaches of the top ten, even if there's precious little racing evidence to go on this year. Over-rated in the time trial.

Verdict: Er, over-rated in the time trial? After Riomaggiore, we take that back. Menchov was the most consistent rider in the Giro.

5 Marzio Bruseghin
10th
We said: Solid, unspectacular rider… but he'll be there or thereabouts.

Verdict: Was thereabouts, in a solid, unspectacular kind of way.

6 Franco Pellizotti
3rd
We said: Never has a bad Giro. A certainty for the top ten.

Verdict: Pellizotti had his best Giro ever, improving on last year's fourth place.

7 David Arroyo
11th
We said: Can be relied upon to make the top 20 without being in top form. Recently he's shown the beginnings of some good condition.

Verdict: Just missed out on the top ten. Was off the pace a little when it lit up in the mountains.

8 Michele Scarponi
32nd
We said: He's been very lively since his comeback [from suspension] and will no doubt be on the attack.

Verdict: We were right that he'd attack. Scarponi won two stages, but at the cost of his overall position.

9 Tadej Valjavec
9th
We said: Another rider who rises up the GC without being noticed.

Verdict: Bang on the money. Ninth place. Well done us. How did he do it? He rose up the GC without being noticed.

10 Kanstantsin Siutsou
16th
We said: It's a bit of a long shot this one.

Verdict: And a long shot it proved, although he did win a stage and finish 16th, which may have been behind Di Luca, Sastre and Garzelli, but was ahead of the others on our short-list, Brajkovic, Simoni and Soler (who didn't finish).

WHO DID WE OVER-LOOK?
Danilo Di Luca – 2nd
Allowed sentiment to rule objectivity by ignoring Di Luca. It's obvious now. Of course he was going to try to win it. And of course he was going to get on the podium.

Carlos Sastre – 4th
We felt Sastre would be concentrating on the Tour and would perhaps only show himself on a couple of days in the Giro. Well, he did show himself on a couple of days, winning two stages, and but for one aberration would have been on the podium.

Stefano Garzelli – 7th
Won the king of the mountains jersey and although he got dropped when things hotted up a couple of times, he was pretty dependable.

Michael Rogers – 8th
After the first week some people got very carried away about the idea of Rogers winning the Giro. But he had a bad one in the big time trial and that undid his challenge.

---
Stage reports
Stage 21: Menchov wins 2009 Giro; Wiggins second in TT
Stage 20: Gilbert springs late attack to win penultimate stage
Stage 19: Sastre takes second Giro mountain stage; Menchov safe in pink
Stage 18: Second Giro stage win for Scarponi
Stage 17: Pellizotti wins on Blockhaus, Menchov remains in pink
Giro rest day review (May 26)
Stage 16: Sastre wins stage to Monte Petrano
Stage 15: Bertagnolli gifted stage win by Cervelo mix-up
Stage 14: Gerrans solos to win
Stage 13: Cavendish takes his third Giro win and prepares to head home
Stage 12: Menchov storms to Giro TT win and race lead
Stage 11: Cavendish romps to second Giro stage win
Stage 10: Di Luca lays down the gauntlet
Giro rest day review (May 18)
Stage nine: Cavendish blitzes rivals to win in Milan
Stage eight: Siutsou makes it two in a row for Columbia-Highroad
Stage seven: Boasson Hagen takes treacherous stage
Stage six: Scarponi wins longest stage with big break
Stage five: Menchov wins mountain battle as Di Luca grabs the pink jersey
Stage four: Di Luca denies Soler on the line; Lovkvist takes pink jersey
Stage three: Cavendish loses pink jersey after being caught behind late crash
Stage two: Petacchi denies Cavendish the stage win
Stage one: Cavendish in pink as Columbia prove their point to Garmin
Photo galleries
Stage 20 photo gallery
Stage 19 photo gallery
Stage 18 photo gallery
Stage 17 photo gallery
Stage 16 photo gallery
Stage 15 photo gallery
Stage 14 photo gallery
Stage 13 photo gallery
Stage 12 photo gallery
Stage 11 photo gallery
Stage 10 photo gallery
Stage nine photo gallery
Stage eight photo gallery
Stage seven photo gallery
Stage six photo gallery
Stage five photo gallery
Stage four photo gallery
Stage three photo gallery
Stage two photo gallery
Stage one photo gallery
Desktop wallpaper photos
News
Wiggins: Next stop, Tour de France prologue
Swift in final big break of 2009 Giro
Menchov refuses to celebrate Giro success before final time trial
Di Luca accepts Giro defeat
Di Luca still hoping to snatch Giro lead from Menchov
Wiggins getting ready for final Giro TT
Menchov brushes off boos and doping questions after the Blockhaus
Di Luca promises to fight to the end of the Giro
Garmin at the Giro: And then there were five
Stannard sees Rome after birthday pain
Di Luca out to topple Menchov on the Blockhaus
Bruyneel tips Menchov to win Giro
Giro Britannia: A long, hot slog in Italy
Leipheimer: Lance had to wait for me today (Stage 16)
Millar climbs off and heads home from Giro
Basso discovers he has few friends at the Giro (stage 15)
Froome agonisingly close to stage victory (stage 14)
Cavendish quits the Giro d'Italia
Cheeky Cipo sneaks a ride in the Giro
Cavendish: His most important Giro win yet (stage 13)
Comment: Lance vs the press, some things never change
Menchov's first pink jersey (Stage 12)
Wiggins: 'I went too hard at the start' (Stage 12 TT)
Lance and Levi: Ready for Giro time trial
Cavendish: 'Today brought back memories of San Remo' (stage 11)
Is Di Luca trying too hard, too soon?
Wiggins loses time in the Giro (stage 10)
Armstrong and Basso say sorry for Giro protest
How are the Giro favourites doing?
Cavendish says 'I'm addicted to winning'
Riders stage go-slow protest during Giro stage in Milan
Cavendish cool before Milan sprint
No sympathy for Armstrong from Giro boss
Boasson Hagen celebrates his birthday early
Cavendish overjoyed for Boasson Hagen
Armstrong 'livid' at dangerous Giro stage
Astana riders wear faded kit in protest over unpaid wages
Armstrong sees Leipheimer in pink
Giro news round-up: 14 May
Wiggins: 'I can't keep smashing away on the climbs'
Wiggins eyes top 20 finish overall
Armstrong after Giro stage 5: 'That was hard'
Cavendish looking for Giro revenge
Armstrong happy with stage four performance
Lovkvist will fight to keep Giro lead
Giro could be last race for Armstrong's team
Vande Velde crashes out of Giro
Petacchi claims he didn't know of Cavendish crash
Cavendish struggles to find consolation in pink jersey
Petacchi: I've been working out how to beat Cav
I'm wearing pink on behalf of the team, says Cavendish
Wiggins ready to win Giro team time trial
Friday, May 8: Giro news round-up
Cavendish out to topple Garmin in Giro team time trial
Team time trial start times
Cycling Weekly's Giro d'Italia top ten prediction
Brits in Venice for Giro presentation
Armstrong overshadows overall favourites at Giro presentation
Armstrong confident of finding new sponsor for Astana
Armstrong working to save Astana team
Wiggins in top form for Giro
Garmin Slipstream kitted out for Giro opener
Dan Lloyd gets late Giro call-up
Armstrong's special Giro bikes unveiled
Daniel Lloyd overlooked for Giro ride
Cummings and Thomas not selected for Giro d'Italia
Cavendish tests Giro form at Tour of Romandie
David Millar confirms he's riding in 2009 Giro
Bennati to take on Cavendish in Giro 2009 sprints
2009 Giro d'Italia to start in Venice
Evans and Silence-Lotto disagree on Giro 2009 ride
Armstrong to ride 2009 Giro
Tuttosport reveals 2009 Giro d'Italia route
Dolce & Gabbana design new Giro jersey
2009 Giro d'Italia guide and features
Find the pink jersey competition
Giro d'Italia 2009: The Big Preview
British riders to have led the grand tours
CW's Giro top ten prediction
Brits in the Giro 2009
Brits in the Tours: From Robinson to Cavendish
CW Classic: the 1987 Giro d'Italia
---
2008 Giro d'Italia archive
Giro d'Italia 2008 coverage index - race reports, photos, results
From rule Britannia to cruel Britannia
Giro 2008: The final word on this year's race
Brits at the 2008 Giro: photo special
Five days to go, what's in store?
Giro d'Italia 2008: Rest day review (May 27)
Giro d'Italia 2008: Rest day review (May 19)
Giro d'Italia 2008 preview
Follow Cycling Weekly on Twitter>>