TRACK WORLDS PREVIEW: SUNDAY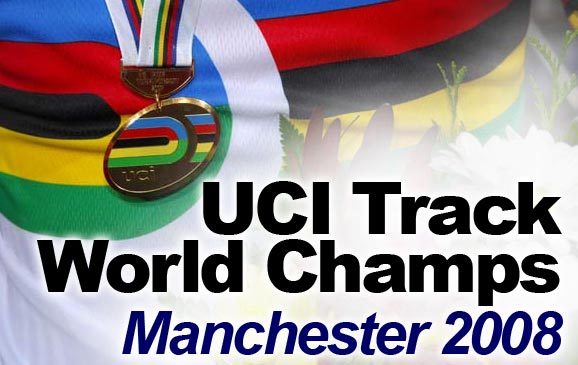 Last year
Gold
Alois Kankovsky (Czech Republic)
Silver
Walter Fernando Perez (Argentina)
Bronze
Charles Bradley Huff (USA)
The Brits
Jonny Bellis (8th)
The British challenge
Steven Burke
The Inside Line
Another high-profile run-out for Burke, who could end up having a very busy week
Verdict
A thrilling event but a difficult one to win. It'll be a great experience for Burke, who is clearly one for the future
Britain's chance of gold
•
Last year
Gold
Chris Hoy (Great Britain)
Silver
Francois Pervis (France)
Bronze
Jamie Staff (Great Britain)
The British challenge
Matt Crampton
David Daniell
The Inside Line
With the kilo no longer an Olympic event, it's an excellent opportunity to give younger riders a shot at some big-time race experience. Step forward Matt Crampton, who is capable of medalling, and 18-year-old David Daniell from Middlesbrough, who has had success at the junior track worlds
Verdict
No one is expecting gold but this could be one of the events that offers great encouragement for the future
Britain's chance of gold
•
Crampton is a good outside chance for a medal in the kilometre.
Last year
Gold
Yumari Gonzalez Valdiviesco (Cuba)
Silver
Maria Luisa Calle Williams (Colombia)
Bronze
Adrie Visser (Netherlands)
The Brits
Katie Curtis (8th)
The British challenge
Lizzie Armitstead
The Inside Line
Kate Cullen's inclusion in the squad only as a reserve has created a stir, particularly in Scotland, but the fact is, British Cycling is in the business of challenging for medals
Verdict
It's all about gaining experience at this stage but British Cycling are right to think of the future in events where there are no obvious medal contenders.
Britain's chance of gold
•
Last year
Gold
Victoria Pendleton (Great Britain)
Silver
Shuang Guo (China)
Bronze
Anna Meares (Australia)
Other Brits
Anna Blyth (4th)
The British challenge
Victoria Pendleton
Anna Blyth
Jessica Varnish
The Inside Line
Pendleton defends again as Britain field a line-up of youth and medal-winning experience
Verdict
It'll be tough given Pendleton's less-than-ideal winter in the World Cups, but she's become a rider for the big occasion so victory cannot be ruled out
Britain's chance of gold
•••
Pendleton has nothing to fear in the Keirin
Every event, listed according to when the final takes place, every British rider, last year's champions and the inside track on how the home riders are shaping up.
CW's Worlds preview: main page
Wednesday
Wiggins goes for gold in the pursuit plus the men's team sprinters take on the French
Day 1 preview
Thursday
Team pursuiters hot favourites, Romero bids to improve on silver, Pendleton and Reade defend their title
Day 2 preview
Friday
Cavendish battles in the points race, women's team pursuiters make their international debut, Hoy goes for sprint glory
Day 3 preview
Saturday
Can Brits surf the wave of Madison mayhem? Hoy hits the Keirin, will Pendleton reach sprint final?
Day 4 preview