BRITISH CYCLING TO OFFICIALLY OBJECT TO OLYMPIC VELOPARK PLANS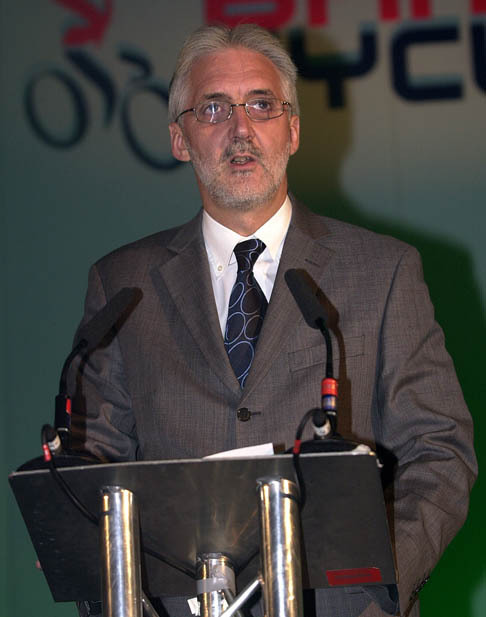 BRITISH Cycling have today announced their formal objection to the Olympic Delivery Authority's plans for the Velopark Legacy provision – days before the deadline to respond to the Planning Application.

In a statement which pulls no punches, the Board of Directors expressed their disappointment that after months of providing support and advice to the ODA, and despite assurances given, "there was insufficient evidence" that the appropriate changes called for were being made.

In a nutshell, most of the seven-hectares planned for the Velopark will be taken up by a velodrome and bmx, leaving only 2 hectares for a totally inadequate road circuit and a one-kilometre mtb course, instead of the six-km course of the original Eastway now demolished on the Olympic site.

BC President Brian Cookson said "British Cycling is very pleased to be playing a key role in the design of the Olympic Park and we are committed to helping the ODA deliver outstanding Olympic facilities for our sport. However, we are very disappointed at the failure by the ODA to make sufficient clear movement towards meeting our legitimate concerns regarding the legacy provision, concerns which we have been expressing to them for some time now. We will also be raising our concerns at the highest level with other relevant bodies and agencies involved in the delivery and legacy provision of the London 2012 Olympics."

While BC were happy with the planned provision for the velodrome, bmx and speedway, the road and mtb circuits, for which the former Eastway was famous, were inadequate.

BC's declaration can't have come any sooner for the Eastway Users Group and BC's own South East Region, who have at various times been at loggerheads with the governing body who they felt ought to have objected sooner.

It is hard now to see how the ODA cannot but comply, at the risk of being seen to be killing off grass roots road and mtb in the name of the Games!

The Board said: "Quite simply the 2012 Games would not be possible without the acquisition of the former Eastway site with the consequence that London cyclists are currently without a facility that has served them well for over 30 years."

"The Board needs to guard against a situation in which cyclists are left worse off after the Games than they were before them. The two disciplines of Road Racing and MTB Cross Country in particular represent a large and thriving element of the sport and until they are adequately catered for in the Legacy plan, British Cycling cannot endorse the Legacy proposals."

SE Region refer the ODA to the original LVRPA Velopark plans which required thirty four hectares for road and mtb circuits, of World Class standard.

The former Eastway was 24 hectare, more than three times bigger than the Velopark site offered. SE Region say the proposed road circuit is a "guaranteed recipe for accidents."
It is.-

too short
corners too tight.
too dangerous because it crosses a bridge were riders will be travelling in opposite directions
potential of risk from noise and air pollution from adjacent A12.
Concerning the 950m mtb circuit, SE Region says this "does not attempt to replace the Eastway facility. It is under one kilometre and at least five kilometres is required for racing."
The ODA's suggestion that a 5km circuit be made available occasionally was rejected.
"It is clearly not a serious attempt to provide a replacement for Eastway in legacy," SE Region says.
Eastway Users chair Michael Humphreys told CW: "We want a return to the site for our Olympic disciplines and for the unstructured fun riding on and off-road which made the site so accessible and inclusive."