Wednesday's British news round-up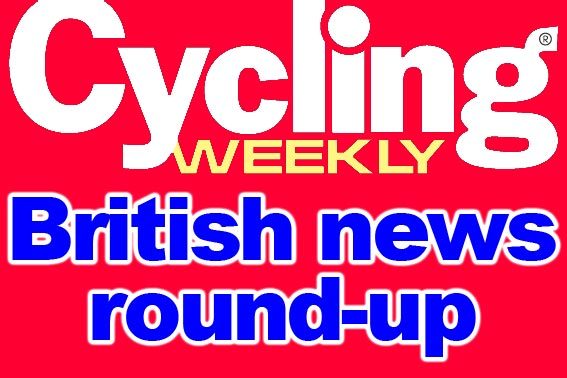 FIELD OFF TRACK AFTER STOMACH CRAMPS
Britain's Ian Field travelled to the first round of the cyclo-cross World Cup in Treviso, Italy with high hopes.

The Briton started his season with a flourish with a 15th place in the Erpe-Mere, yet was de-railed in Treviso after suffering from stomach cramps.

"I made an excellent start and was up to 29th by the finish line [of the first lap]," Field explained.

"[But] I was around a top-25 position when a rider lost it on one of the tight turns, I couldn't avoid him and had to get off the bike for a short space of time. It's amazing how quickly you slip back while off the bike and I was down into the early 40s by the time I got into any kind of rhythm again.



"Over the first lap I was trying to hold my position as the pace was crazy, people fighting for every corner and every inch of the track was covered," Field added. "Racing in a dust storm isn't easy breathing and sight is hampered.



"I was starting to move forward [again], however around the fourth lap I started to feel my stomach tightening and eventually turned into major stomach cramps. I could hardly breathe and every bump in the track made it worse. Slipping back through the pack is never fun and after trying to ride through it for a lap I had to stop.



"I've experienced these pains before but not for a long time so I hope it was just a glitch with my body in such different conditions.

"I will train hard this week to test my stomach out and then take part in the first rounds of both the GVA series in Namur and Superprestige in Ruddervorde this coming weekend".

World Cup action resumes in Plzen in the Czech Republic on October 18.


WILLIAMS WINS IN TOBAGO
Britain's Pete Williams (CandiTV) won the Tobago International Classic with some consistently strong riding to take the five-stage international event on the Caribbean island.

Williams rode as part of a composite team, with CandiTV team-mate James Sampson and a mixture of Canadians and Americans.

Williams attacked on the hilly fourth stage, opening up an unassailable lead of 2-47 over his nearest rivals. Julian Rammler (Acqua & Sapone) was Williams' closest challenger on the final stage, which incorporated nearly every climb on the island.

Fortunately for Williams, Rammler suffered a mechanical problem and never closed on the rampaging maraud peloton, meaning Williams rode to a convincing win.

Results

1. Pete Williams (Barcode) 13-03-17
2. Lisbon Quintero (Foundation) at 2-47
3. Timo Scholz (Sachsen Saxony) at 3-10
4. Axel Hauschae (SVL Sportassekuranz) at 3-13
5. Andre Tremblay (Barcode) at 3-23
Others
16. James Sampson (Barcode) at 29-00



Above: Williams (centre) in the yellow leader's jersey

HORTON HITTING THE HEIGHTS IN BELGIUM
Tobyn Horton is a name you might not recognise - with good reason. "I've only done eight or nine races on the UK mainland," the 23-year-old confesses. Instead, for the last five years, the Guernsey-born rider has been plying his trade on the cutthroat Belgian kermesse circuit with Team Deschuytter.

On Monday, he added another good finish to his record for the year, scoring second place in a kermesse in Kuurne.

"It rained from start to finish, absolutely pissed it down," he says. While sat in an ideal position for the race-deciding bunch sprint, some questionable strong-arm team tactics curtailed his chances of victory.

"I was fourth wheel. Into the last corner, two guys from the same team cut in front of everyone. The rider sitting second wheel just put his brakes on halfway into the corner; his teammate attacked and won. It's team tactics, but not really that fair," Horton explains acceptingly.

This is somewhat par for the course on the ultra-competitive Belgian circuit, with every rider in the top kermesse squads gunning for a pro contract. The Interclub series of races, running from March to September, is the top category of domestic racing, where a victory doesn't go unnoticed. "There's probably fifty guys who all want that win. Some people say that the Interclub races are actually as hard as the pro races," he says.

Horton is no different to his Belgian peers, however. "I've giving it one more year - it'll be my sixth of doing this - and then I'll see what happens. I've got the Commonwealth Games, where I'll be riding for Guernsey, as a big goal for next year."

He has enjoyed a mixed season, with a couple of kermesse wins in August, alongside plenty of top tens across the year. A rare foray into domestic racing also yielded a good result, as he claimed tenth at the East Midlands Classic.

However, a lung infection, sustained soon afterwards, took the momentum out of his year. He was sidelined for several weeks, with form and condition badly knocked.

Birthday boy Horton remains hopeful of getting that elusive contract in 2011. "I'm looking forward to next year, trying to get over here with some good form in February and March and use it then. If I can ride with the form I've had for the last two months next season, I should be able to get some good Interclub results," he says.


AN EVENING WITH THE DOWNINGS
The brothers Downing, Dean and Russell, are inviting fellow cyclists to celebrate the end of the season in their home town of Rotherham in aid of the Geoff Thomas Foundation.

The evening of entertainment, presented by Eurosport's David Harmon, features a charity auction with various items of cycling memorabilia up for grabs.

Saturday November 21, Sitwell Park Golf Club, Rotherham. Tickets available for £20. For more details and to reserve a place, contact JT Smith at jsmithblade@talktalk.net


COLOMBA CHARITY RIDE
Cycle clothing company Colomba is organising a ride through the Yorkshire Dales in aid of Cancer Research on Saturday November 14.

Top British professionals Ben Swift and Geraint Thomas as well as Alex Dowsett will all be riding on the challenging 65-mile ride and, the organisers are hoping, Lizzie Armitstead and Ed Clancy.

As an added incentive, Colomba will be hitting the town after the ride and is inviting all participants to join them as well as offering their jerseys at heavily discounted prices.

For more details and to register, see www.colombachemoclassic.org.uk


MALE CYCLISTS RATED MORE ATTRACTIVE THAN THEIR SPORTING COUNTERPARTS
In a survey by the Cycle Show of women attending the Show, the fairer sex found fans of cycling the most attractive from a list of typically male sporting pursuits.

Cycling came out as the top choice of hobby for prospective partners with 36% of respondents voting in its favour; beating the number one male hobbies of football (17%) and rugby (14%).



The women questioned revealed that not only are they more happy for prospective partners to spend time cycling when not spending time with them, but also that they are equally positive about the idea of cycling as a romantic experience. 44% of those questioned chose a bike ride as their top first date activity. Football fans faired less well, with only 17% of respondents choosing a trip to the football as their ideal first date.
 


Cyclists were also frequently described as 'kind', 'considerate' and 'intelligent' whereas the majority of women questioned felt that football fans were typically 'aggressive', 'selfish' and 'proud.'
 
It was not all good news for men, however. Only 7% of women questioned found men in lycra attractive. Ouch. 



BC AND THE UCI JOIN FORCES

British Cycling (BC) and the UCI signed a 'memorandum of understanding' at the recent UCI Congress in Switzerland to create a worldwide Coach Education Programme designed to standardise and improve coach education in cycling.

By creating a worldwide coaching network, the programme will help train and develop a core group of international coach educators and help identify coaching talent.

As part of the partnership, BC will help the UCI develop resources for the new programme based on its current coach education materials. BC will also recommend its delivery mechanisms to the UCI, share best practice and deliver a number of coach education courses, including the UCI diploma, at the World Cycling Centre in Aigle.

"Our involvement in this project provides a great opportunity to work in partnership with the UCI and to support the development of coach education and coaching around the world," commented John Mills, Coaching, Education and Development Director at BC.

RELATED LINK
Monday's British news