Roof lift begins as steel structure completed on London 2012 Olympic velodrome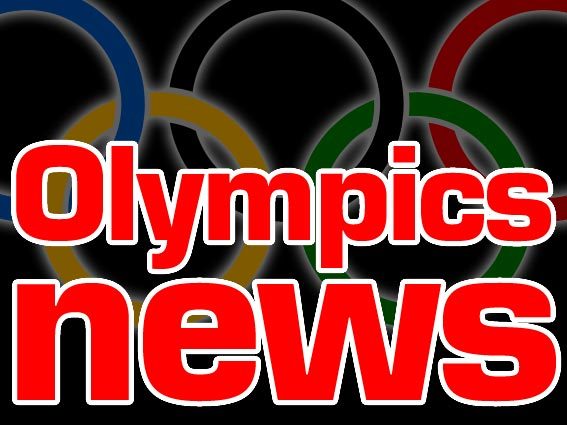 The 2012 Olympic Velodrome is already setting records! It may have been the last of the five major London 2012 Olympic venues for building work to start, but the Velodrome will be the first to be finished, say the Olympic Delivery Authority today, announcing the steel structure complete as the huge roof lift begins.
Construction began in March 2009 and the 6000 seat track is expected to be completed early 2011.
This week Jamie Staff, gold medallist in the 2008 Olympic Team Sprint, visited the site.
"I was hugely impressed by the progress being made," said Staff. "It was good to see at first hand how the venue is being designed and built to create a great crowd atmosphere and deliver the best possible conditions for track cyclists and I'm sure this will be a perfect venue for Team GB to continue to hit Gold in 2012."



Jamie Staff swaps his skinsuit for something a little less aerodynamic

ODA Chief Executive David Higgins said: "The completion of the Velodrome steel structure gives us an exciting glimpse of what will not only be a world-class venue for the Games and legacy, but another striking piece of architecture for the Olympic Park. The Olympic Stadium and Aquatics Centre are already firm fixtures on the east London skyline but the Velodrome taking shape has created a new focal point in the north of the Olympic Park."

Higgins says 2010 will be the toughest year so far across the Olympic Park site, as they focus on lifting the huge cable-net roof of the Velodrome, one of the largest cable-net roof lifts in the UK
"This is a key engineering challenge which will help crown this spectacular venue."

The distinctive double-curved cable-net roof is due for completion this Spring, followed by the roof covering and outer cladding of the building. The structure is due to be watertight by the summer. By Autumn, installation of the timber track will begin.

VELODROME FACTS AND FIGURES

Velodrome facilities:
250m UCI (International Cycling Union) approved indoor track and 100m warm up circuit
6,000 seats and 360 degree Public Concourse in legacy for viewing all cycling activities
Legacy café, changing rooms, cycle workshop, Gym, & storage for over 300 bikes
Legacy bike hire outlet for families to hire bikes to use the new cycling facilities
Venue will be linked into cycle routes across London, linking the new venue with the whole of the capital
Velodrome design:
Distinct Velodrome roof designed to reflect the geometry of the cycling track
The 6,000 seats are split into a lower and upper tier, allowing a 360 degrees concourse level in between with a continuous ribbon of full height windows
The 360 degree glazed concourse level in legacy will offer spectators inside the Velodrome views out onto the rest of the Olympic Park and across the London skyline, while allowing people outside of the Velodrome views into the venue and down onto the cycling track
The Velodrome designers are working closely with track designers to tailor the track geometry and set the temperature and environmental conditions within the venue with the aim of creating a record-breaking track
The venue is being designed to create the best possible crowd atmosphere in the 6,000 capacity venue to help maximise the performance of cyclists and aim to give Team GB a home advantage in 2012
Construction:
Some 48,000 cubic metres of material was excavated to create the bowl for the Velodrome, enough to fill 19 Olympic-sized swimming pools
More than 900 piles were driven up to 26 metres beneath the ground to complete the foundations of the venue
More than 2,500 sections of steelwork were installed to complete the steel structure of the Velodrome
More than 100 workers are on the Velodrome site