Three Rapha riders in top ten in Japan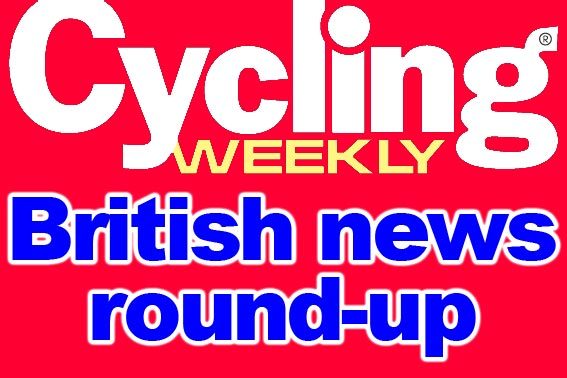 THREE RAPHA RIDERS IN TOP TEN IN JAPAN
The Rapha Condor Sharp team continues to put the finishing touches to its preparations for next week's Tour Series with a fine showing at the Tour of Japan.

Three of the team's riders ranked in the top ten on yesterday's stage, a 160km challenge around Mino, just west of Tokyo.

Rapha's Aussie Zak Dempster was second to Italy's Claudio Cucinotta who took the honours in the bunch sprint into Mino.

Darren Lapthorne and Kristian House were eighth and ninth respectively, with Lapthorne the team's highest ranked rider overall in third, 14 seconds down on fellow Aussie, Michael Matthews.

The race concludes on Sunday with a criterium in Tokyo, ideal preparation for the Tour Series as the team will fly directly from there to London to take part in the first round of the series at Canary Wharf.

Rapha team for Canary Wharf round:
Kristian House, Graham Briggs, Zak Dempster, Dean Windsor, Dean Downing and Darren Lapthorne (reserve)



Dean Downing (l) and his Rapha team featured prominently in last year's series

RALEIGH APPROACHES TOUR SERIES WITH "OPEN BOOK"
The iconic Raleigh brand will make its debut in the Tour Series this year, the all-new team preparing to tackle the cut-throat world of criterium racing.

"We're going to see how it goes for the first couple of rounds," said team manager, Chris Truett.

"It's a pretty open book for us. I've not done the Tour Series before and we're just going to see how the team gels for the first couple of rounds.

"Some of the team did the Hillingdon GP at the weekend and others have been doing circuit race practice so the preparation is there," Truett added.

James Stewart will lead the team in the first week as the team's strongest sprinter.

In the second week of the series, the team splits with Dan Fleeman heading a squad at the Ringerike Tour Norway.

"We're prepared this time," Truett explained in reference to the team's absence from the Vuelta Mexico due to the volcanic ash clouds.

"We've got two cars ready so if we can't fly we've got a backup plan".



Raleigh make their Tour Series debut this season

NORTHERN ROCK CYCLONE BRITAIN'S BIGGEST SPORTIVE
The Northern Rock Cyclone is set to become Britain's biggest sportive if entries continue at their current rate.

Last year, almost 2500 cyclists took to the roads around Newcastle and Northumberland and this year already looks set to be much bigger. Entries are already up a staggering 94% on last year.

The closest competitor in terms of entry numbers is the Etape Caledonia - which is run on closed roads - and this year attracted 4500 entrants.

The event is run as a festival of cycling, with a criterium on the Friday night (June 11), the sportive on the Saturday, culminating in the Beaumont Trophy Premier Calendar race on Sunday.

See www.northernrockcyclone.co.uk for more details.