Shutt Velo Rapide: a growing UK cycling clothing success story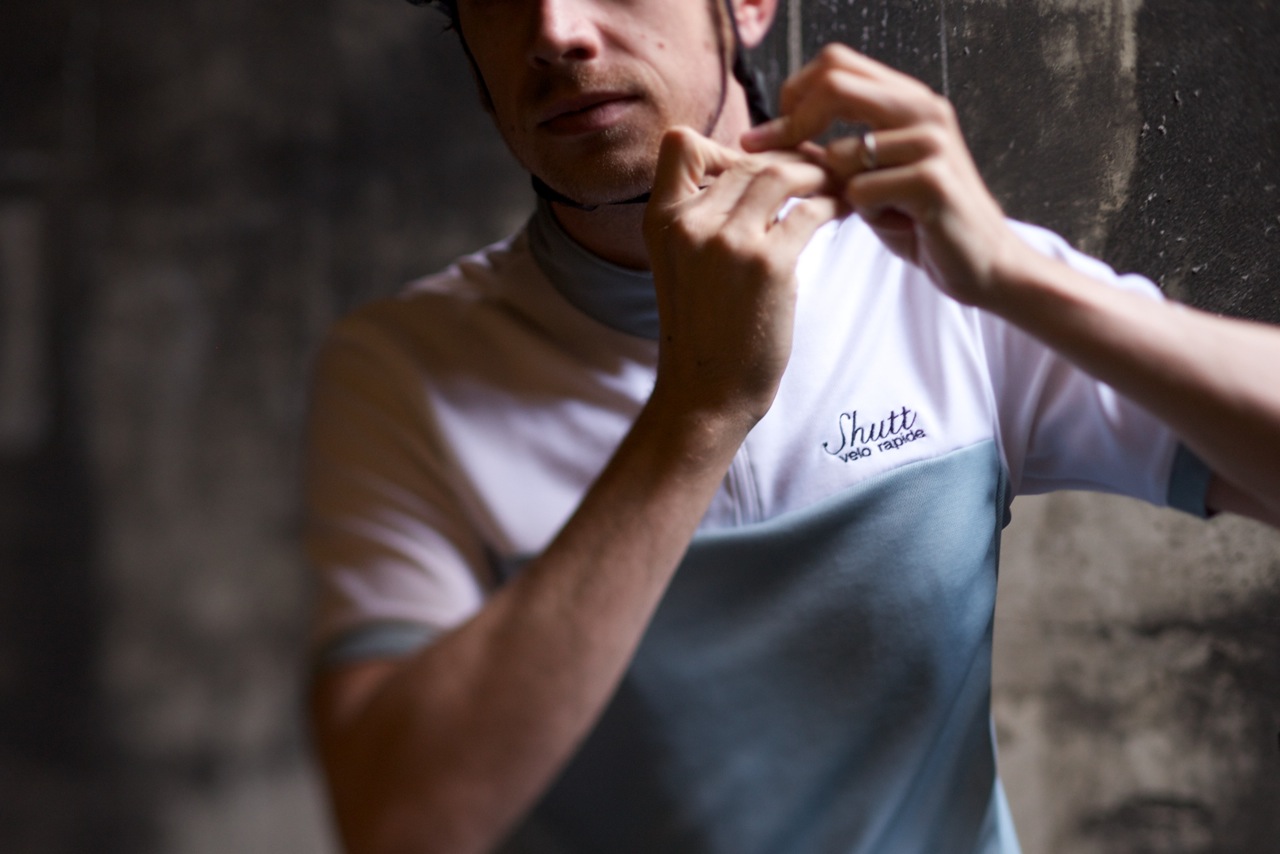 Barely a year after starting up, the cycling clothing maker Shutt VR from Ilkley in West Yorkshire is celebrating booming growth according to new Sales Director Peter Bragg. A long-time cyclist, Bragg has recently joined to augment the original founding pair of Simon Warren and Alex Raistrick.
The company appears to have carved a niche for itself making top-quality, UK-sourced Merino wool blend garments, "that don't cost a fortune," as they put it.
"There are now more than 10 of us in two locations in Cleckheaton & Preston busily sewing away," according to Bragg and it looks like they're going to get busier as, in anticipation of a decent summer in the forecasts, their website now features six new summer jerseys in signature plain style.
"The summer range is the result of a year of customer feedback and design suggestions, plus months of testing in all weathers," says Bragg. There are now full length zips on some and a handy little zipped pocket for valuables on others. Unusually, the women's cycling clothing range is as comprehensive as the men's and there are also junior sizes down to age 14.

"Since our new website launch in April we have enjoyed unprecedented growth," according to Simon Warren, the managing director. "We have doubled the number of machinists at the two factories just to meet current demand and have more due to start this month with the launch of the summer garments. It is enormously satisfying to be a part of a good news story in British manufacturing for a change."
External links
www.shuttvr.com