UCI clears disc brakes for 'cross bikes but narrows tyre choice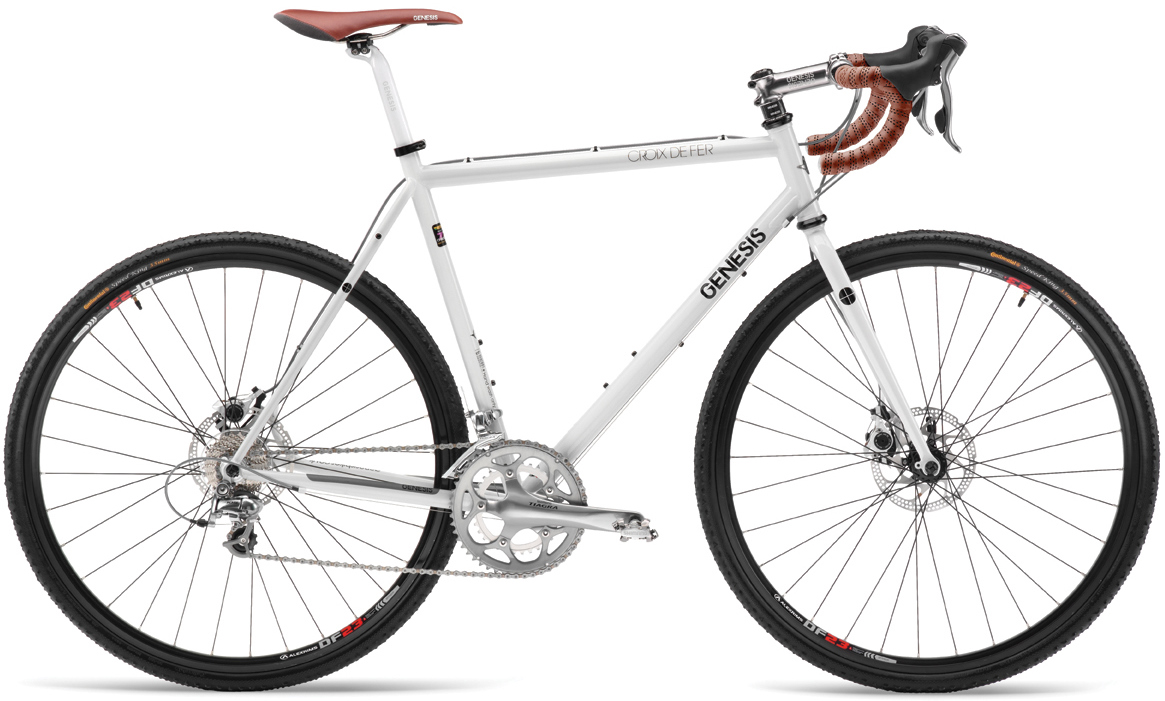 The Union Cycliste Internationale (UCI) has announced the go-ahead for disc brakes in top-level cyclocross competition at its Management Committee meeting in Birmingham at the end of last week.

Among other news items was the announcement, starting from the Tour de France soon to start, that a scanning instrument is to be used to detect any illegal devices concealed in riders' frames and that race service "will be subject to stricter regulation in order to ensure that only equipment that has been checked at the start or finish can be used during competitions."

Of more interest to top-level cyclocross riders who aren't thinking of adding electric motors to their racing machines is that disc brakes will now be allowed from the 2010/2011 season but that only tyres at or narrower than 33mm will be permitted instead of the previous 35mm maximum width limit.

The UCI document outlining the regulation changes is here as well as seven other changes to organisers' technical rules which are summarised as follows:

- Continental Cyclocross Championships have been established.

- The '6 obstacle limit' has been changed to a '6 man-made obstacle limit.'

- The height of barriers is now a maximum of 40cm instead of a defined height of 40cm.

- Man-made sand pits are now permitted and dimensions established.

- The distance between planks has been changed to a range of 4 to 6 meters.

- Commissaires may now authorize feeding if the temperature is above 20 degrees C. Feeding takes place in the pit lane but not during the first or last two laps.

- Commissaires may now remove a rider who is behind the leader by 80% of the leader's lap time. Thus, riders can be pulled before they are lapped.

The race will now be on to offer top-end competition cyclocross-specific disc brakes and tweaked tyre ranges to comply although there are already some production bikes and Shimano brakes ready to roll from manufacturers like Genesis with their £999 Croix de Fer model where top-level UCI races were not necessarily the intended function at conception.

Earlier today, Lance Armstrong posted on his Twitter feed, "UCI approves disk brakes for cyclo-cross. Great news. I look fwd to the day they're approved for road racing."

At the HTC Smithfield Nocturne over the weekend we took the opportunity to question Condor Cycles' designer Ben Spurrier over the disc brake regulation change. "I'm excited by it and I guess it's the natural technological progression. You can't argue with better braking and more clearance but it does raise some headaches from a manufacturing point of view for both frames and forks as well as wheels." He already has his prototype for the next Condor 'cross bike and concluded, "I guess we'll be adding disc tabs to the production version."