WADA dismisses Contador's clenbuterol claims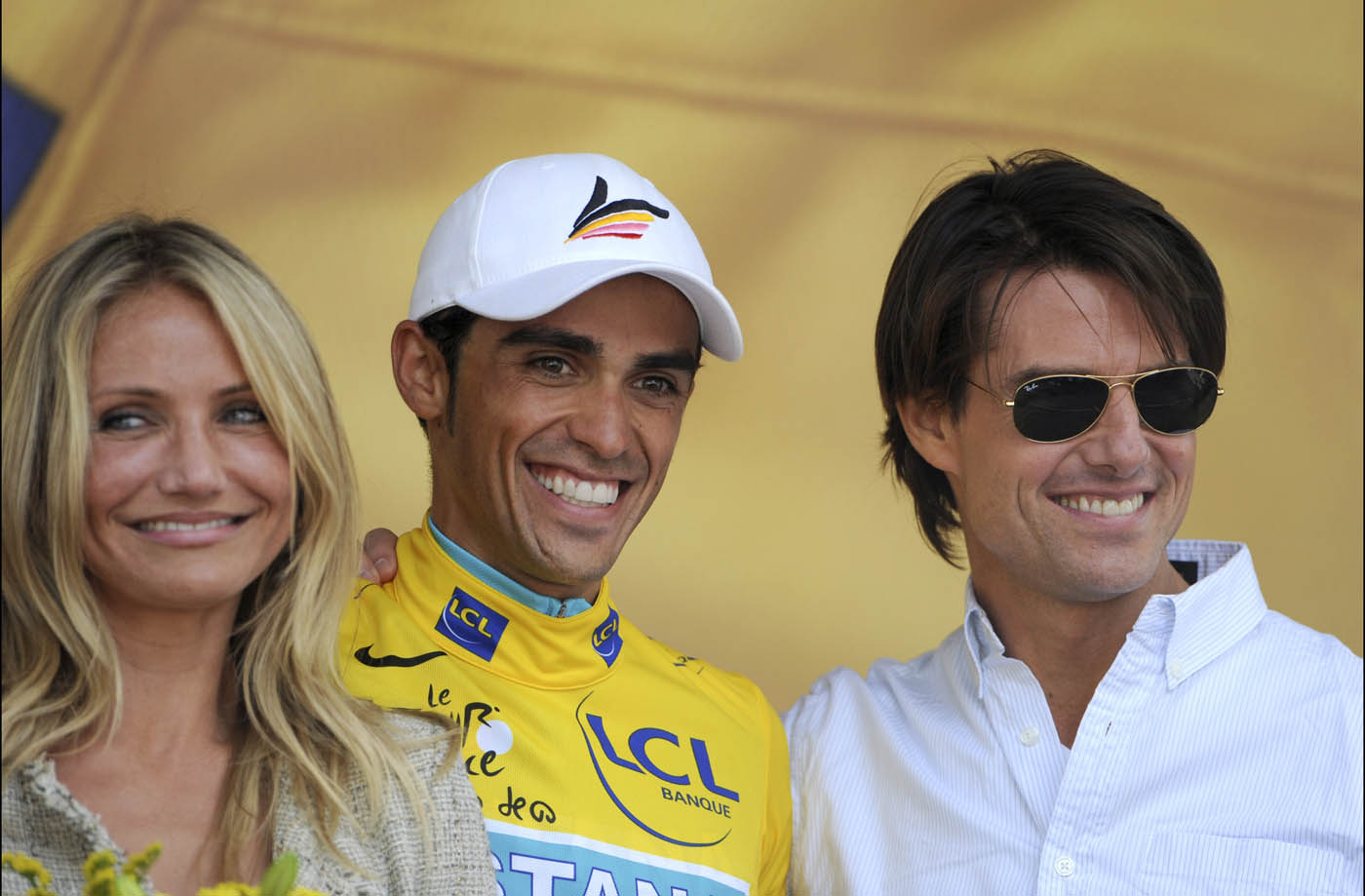 Cameron Diaz, Alberto Contador and Tom Cruise, Tour de France 2010, stage 18
The head of the World Anti-Doping Agency has dismissed Alberto Contador's claim that his clenbuterol positive during the Tour de France was a result of eating tainted meat.
David Howman, director general of WADA, gave a press conference on Wednesday during which he said that tainted meat had been used as an excuse for clenbuterol positives in the past.
"It's been raised before, it's been heard in a couple of cases and rejected," said Howman.
"The issue is, can you prove it? It's a pretty hard thing to prove that is where it comes from."
Howman went on to say that WADA was monitoring the progression of the Contador case, and would step in if it perceived that the case was stalling. In that instance, WADA would take the case straight to the Court of Arbitration for Sport (CAS) to organise a hearing.
WADA was set up in 1999 as an independent international body to "promote, co-ordinate and monitor the fight against doping in sport in all its forms". It is WADA that produces a list of prohibited substances and procedures that is used as a basis for anti-doping tests.
Related links: Contador case
How does clenbuterol testing work
Contador considers quitting cycling due to doping scandal
Tension rises over Contador's clenbuterol case
Contador case splits experts' opinions
Alberto Contador: The clenbuterol, the beef excuse and traces of plastic
Spanish authorities investigate source of Contador's mystery meat
McQuaid quiet on Contador case but says Spain can do more
Did Contador have a transfusion during the Tour?
Contador points finger at imported meat for clenbuterol positive
Contador tests positive for clenbuterol says governing body
External links
WADA official website