Dan Martin confident and collected as Vuelta team leader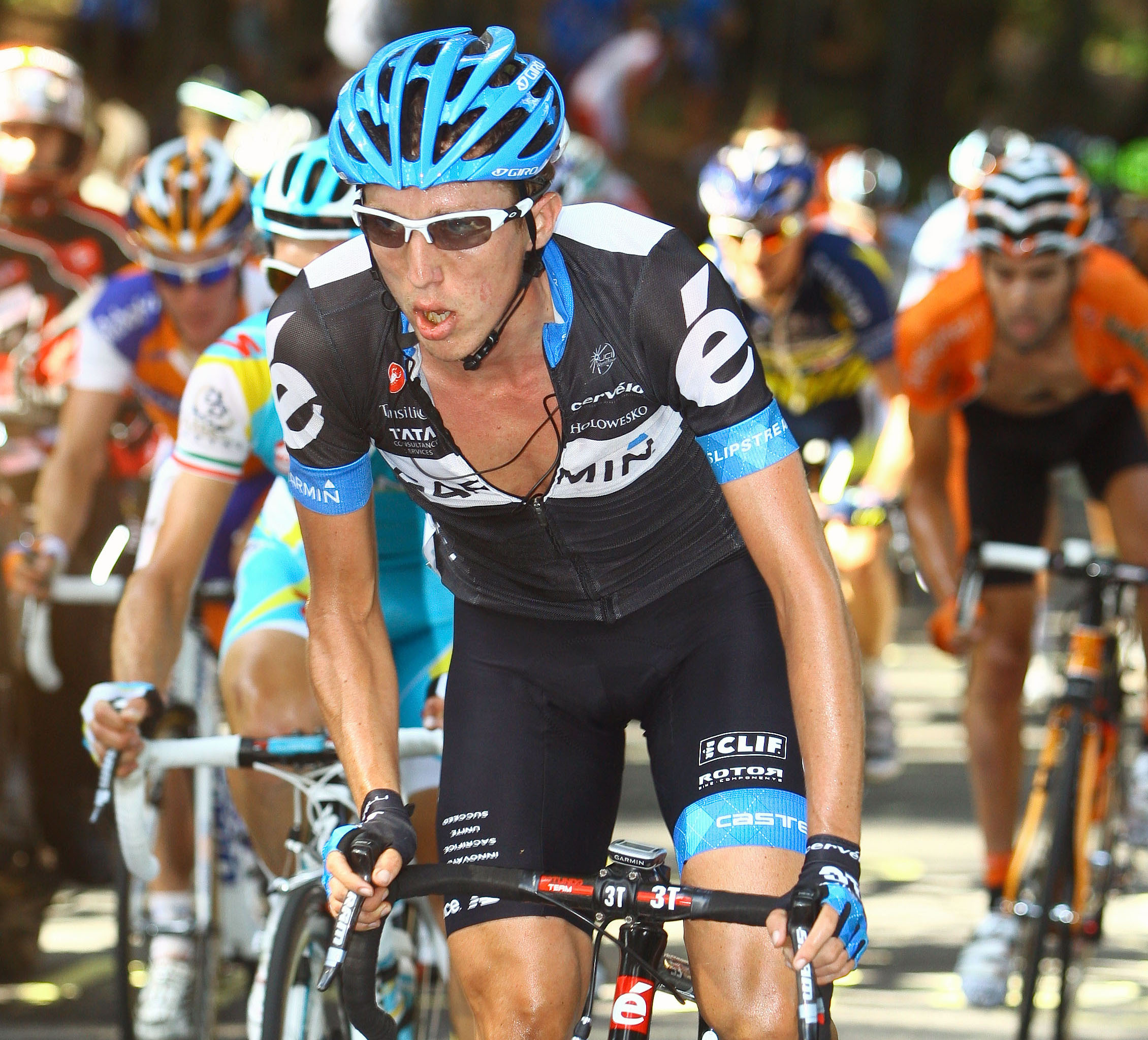 Dan Martin, Tour of Poland 2011
Amongst the sweltering heat, blue skies and arid terrain of the Vuelta a Espana, you'd expect an Irishman who grew up in Birmingham to look a little out of place. But that shouldn't be the case in this year's race - the Garmin-Cervélo leader in Spain is Dan Martin and the team have thrown all support and belief behind him.

This will be Martin's first chance to go for a GC result in a grand tour and, although the team will have Tyler Farrar and Heinrich Haussler to look for stage wins on the flatter days, he will have full team support to help his cause.

"I'm not really taking it as a leadership role specifically," he told Cycling Weekly. "We've got a super-strong team and I don't really want to take on all the pressure like that, but they told me last night that they're going to help me as much as they can and everything's perfect here to get a good result in the GC."

Martin seemed focused and confident when CW caught up with him, but is unwilling to get sucked into thinking about what could happen.

"I've ridden grand tours in the past while thinking about the future and it didn't really work well for me," he said. "This time I'm just going to take it day-by-day and give it everything every day. I'll go for stage results and maybe a stage win and then I'll look at the GC in the last week and if I'm up there I'll start thinking more about the big picture."



Dan Martin wins the 2011 Giro della Toscana

Race expectations
Martin expects a tough race, pointing out that "there are eight hill-top finishes [with] six written in the book but with two more that are only a kilometre, but steep, and where you can lose time. It will be important to keep concentration every day."

"I think its going to be an aggressive race but also being so difficult, I think guys will be nervous to really attack hard," he says. "You might not see many long-range attacks."

One important factor in the race will, without doubt, be heat, but Martin is confident that it shouldn't be a problem for him. He normally goes well when it's hot, he says, although he does have reservations about wearing black. As the riders wound around Benidorm for the team presentations yesterday, a digital display put the temperature at over forty degrees.

Tour omission
Every rider wants to ride the Tour de France and Garmin-Cervélo boss Jonathan Vaughters admitted that Martin was very close to making the selection for the Tour in July. Does the chance that he'll have this month make up for it? CW asks him.

"I don't think anything can make up for not making the Tour team because it was such a great Tour," he says. "That will come in the future though. It's nice to be riding for myself rather than riding the Tour and just aiming to get around it. I'd rather be winning races and not riding the Tour than just getting round France."

And winning races is what he'll do. Or at least that's what his Director Sportif Bingen Fernandez thinks, telling CW that "he'll pick up a stage or two at least. I expect him to be there with the big favourites."

Related links
Vuelta a Espana 2011: Cycling Weekly's coverage index
Hushovd left out of Vuelta; Martin to lead Garmin-Cervelo
Dan Martin in lead in Tour of Poland with one day to go
Peter Sagan snatches Poland back from Martin in final sprint