Cavendish's dire day at Milan-San Remo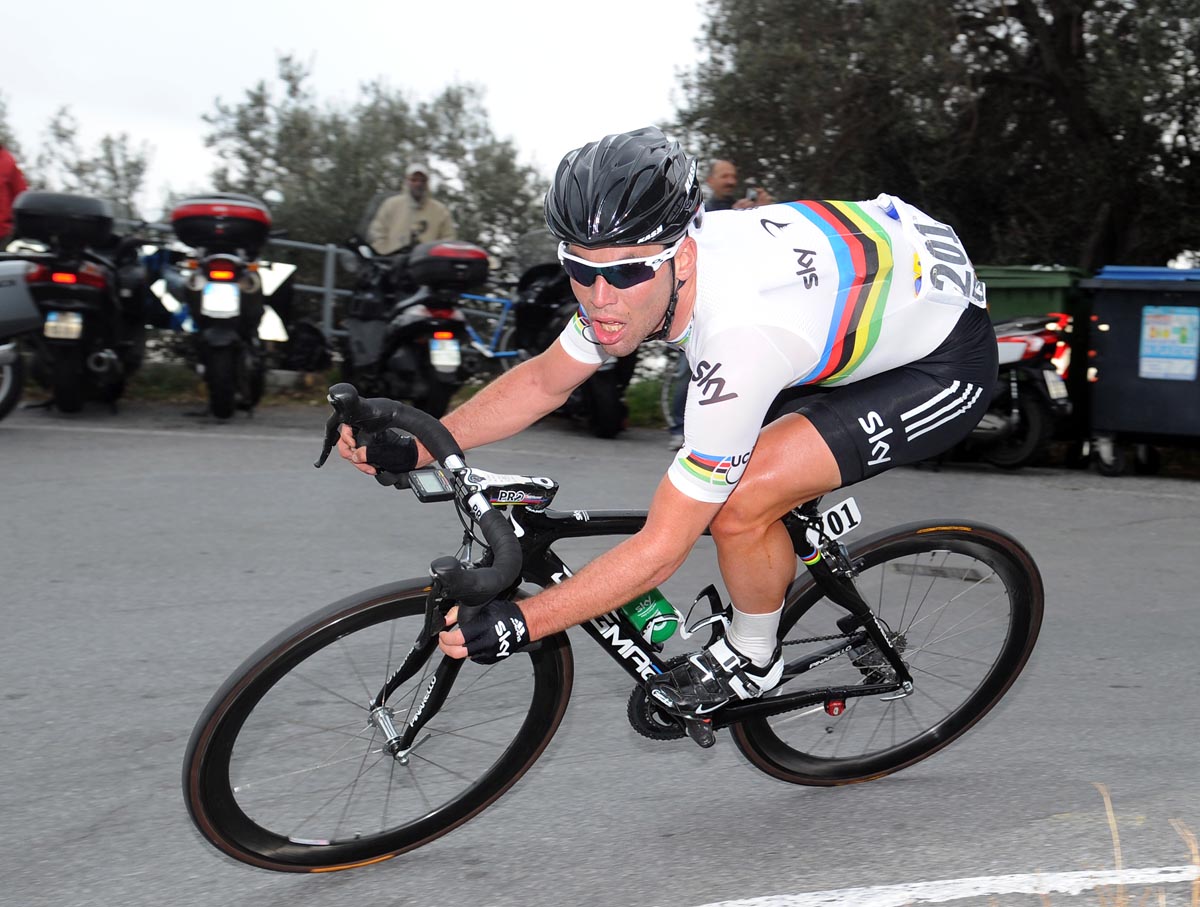 Cavendish descends Le Manie
The signs had been promising; he was in great shape, had wins under his belt, and he was the pre-race favourite. But on the big day, Mark Cavendish's dream of winning Milan-San Remo in rainbow stripes was over at the top of Le Manie, 100 kilometres from the finish.

Distanced over the climb, four of his Sky teammates linked up and set off in a long, brave pursuit with Cavendish sat in their slipstream. They got to within 40 seconds of the bunch, but ultimately - and unsurprisingly - the race motored away from them.

What looked to be a sure thing turned out to be the wrong gamble for Team Sky.

Cavendish and company were classed among the race's non-finishers after missing the Poggio, 10 kilometres out. But they rode on to San Remo and the team buses.
Standing his bicycle up on its back wheel, alongside lieutenant Bernhard Eisel, Cavendish used it to manoeuvre through the scrum and get onto the Sky bus.

The world champion did not speak to the waiting press outside, and Team Sky quickly set off for the airport to catch pressing flights.

Cav's dire day
So, what happened to Cavendish? "He didn't have the legs," Eisel said at the finish.

Tweeting this morning, Cavendish was at a loss: "Yesterday's race gets filed in my worst days of my career list. Something was VERY wrong. No explanation, but I let down an incredible group."

With the rest of the team committed behind, second choice Edvald Boasson Hagen and assigned helper Thomas Lofkvist were the only Sky men in front.

The Scandinavians missed the frenetic action over the Poggio and rolled in 25th and 30th respectively, compounding a day to forget for Sky.

"We were chasing for a long time... we had a strong team, we went here to win, we tried our best. Better luck next year," Lofkvist said to CW.

Yet the big disappointment experienced here may give Cavendish even more motivation - and emotion - for his next goal, Ghent-Wevelgem, on March 25.

Related links
Gerrans wins Milan-San Remo