Pendleton and Meares: The great rivalry continues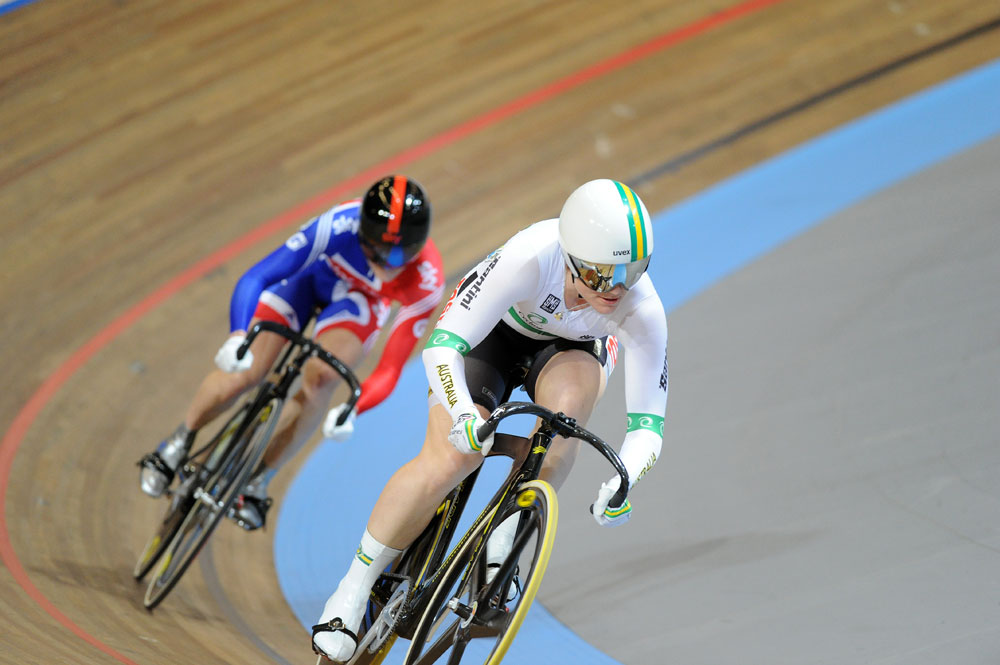 >>>> Track world championships 2012: Coverage index

Victoria Pendleton and Anna Meares have been playing down their rivalry this week. Pendleton said she would love to one day share a beer with Meares when speaking to the press earlier this week, while Meares has said that rivalry is simply a fact of competitive life.

Speaking to Melbourne based newspaper The Age, Meares said; "sometimes with great rivalries you can't have great friendship, it's easier to just be competitors."

The two 'fell out' at the 2006 world track championships in Bordeaux following an aggressive piece of riding by Meares. Although the Australian apologised afterwards the relationship has always been a little frosty between the two.
Perhaps it's going to be a case for Victoria and I to wait until we have retired and see where it goes from there. For me, I'm racing the world championships in a week's time [and] I really don't want to put my energy in to anything else at the moment."
Meares has three world titles to defend in front of a home crowd in Melbourne next week, the sprint, kierin and team sprint. She has been the standout women's sprinter of the last year making herself the favourite for the three sprint events that will feature in the Olympics this August.

But don't write Pendleton off yet. She proved she is back on track when she broke the team sprint world record with Jess Varnish at the London track world cup in February, and in Melbourne will look to take at least one world title back from Meares.

The first event on their schedules is the women's team sprint qualifying, the opening event on the Wednesday evening session.

Pendleton world titles
Sprint - 2005, 2007, 2008, 2009, 2010
Team sprint - 2007, 2008
Keirin - 2007
500m tt - N/A
Total - 8

Meares world titles
Sprint - 2011
Team sprint - 2009, 2010, 2011
Keirin - 2011
500m tt - 2007, 2010
Total - 7

NB: At the world track championships in Melbourne, Pendleton won the sprint title bringing her tally to nine while Meares won the keirin and 500m time trial, also bringing her tally to nine


Related links
2011 track world championships