Cycling Weekly and British Cycling urge road law review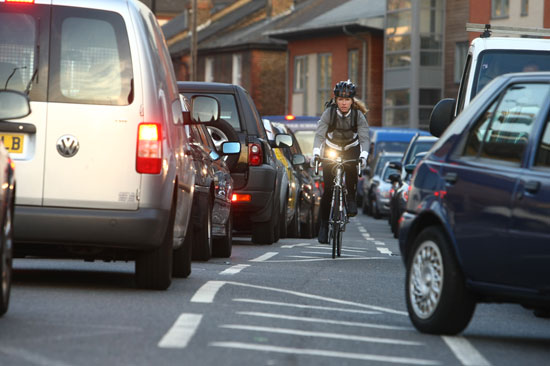 Cycling Weekly and British Cycling urge road law review
Enough is enough. It's time the government made the justice system fairer for cyclists who are hurt or seriously injured on our roads.
Urgent action is needed to support bike riders, to give us the confidence that we are being supported and protected by the law.
This week we are joining forces with British Cycling and calling for talks with Ken Clarke at the Ministry of Justice, Theresa May at the Home Office and Justine Greening at the Department for Transport to review the system that governs how incidents involving cyclists are investigated and prosecuted.
The light sentences often given out when bike riders are hurt or killed is undermining the current system. "A culture of mutual respect on the roads is in everyone's interest," says BC's policy and legal affairs director, Martin Gibbs.
"An essential ingredient of that culture is a process to ensure that when things go tragically wrong and people have behaved irresponsibly they are dealt with in a manner that is right and fair to all those involved."
What's needed is a review of how the police, coroners and CPS investigate and prosecute. Sentencing guidelines need to adequately reflect the consequences of the offence. Let's see an examination of the offences available to the CPS, plus a review of their guidelines and priorities.
We want safer roads. We want them now.
Robert Garbutt
Editor, Cycling Weekly
External link
British Cycling and Cycling Weekly call on government for make justice system fairer for road users
Related links
Comment: Killer drivers should be sentenced appropriately
No appeal in Jefferies killer driver case
British Cycling calls for sentencing review after Jefferies case
Driver who killed Jefferies given community order
Comment: No justice for Jefferies
Driver in Rob Jefferies fatal collision admits death by careless driving
Rob Jefferies killed in car collision