Film: Martyn Ashton - Road Bike Party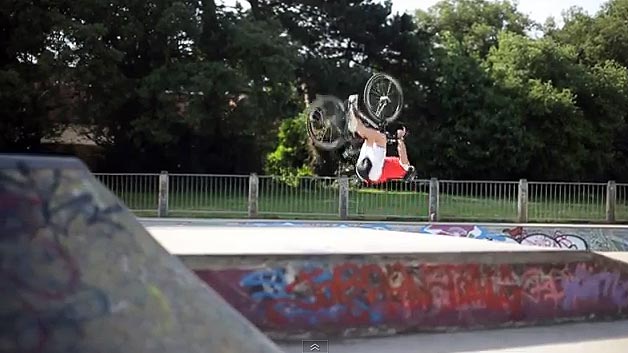 Martyn Ashton: Road Bike Party
Martyn Ashton has pushed the limits of bike trials riding for as long as we can remember. In his latest film, he's ditched the mountain bike in favour of a carbon-fibre Pinarello Dogma 2 road bike.
Anyone who has ever thought that top-end carbon-fibre road bikes are 'flimsy' and only good for riding on smooth tarmac roads should watch this film. The Dogma 2 is the same model as ridden by Bradley Wiggins and Mark Cavendish in this year's Tour de France.
Watch Ashton's breath-taking film by clicking on the 'play' button in the window below...
A Film by Robin Kitchin; Produced by Ashton Bikes