Tour of Britain 2013: Introducing Rapha Condor JLT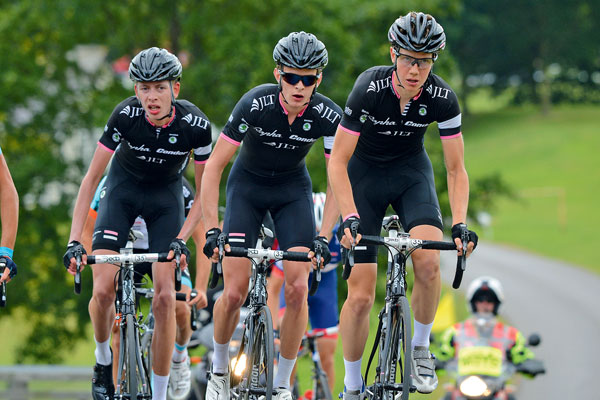 Rapha Condor JLT
All six of Britain's UCI-ranked domestic teams will ride this year's Tour of Britain, which starts in Peebles, Scotland, on Sunday.
However, if you're a bit confused and you don't know your Bibbys from your Barkers, Cycling Weekly will this week be giving you a beginners' guide to the sextet of squads. Here, John Herety talks CW through the Rapha Condor JLT team.
RAPHA CONDOR JLT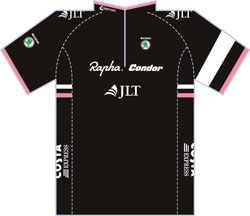 Tour of Britain participations: 5 (2008, 2009, 2010, 2011, 2012)
Stage wins: 0
Jersey wins: 2
Best result: Fifth overall, Jon Tiernan-Locke (2012)
CW: What does the Tour of Britain mean to you?
John Herety: "It's the biggest race of the year for us because of the coverage it gets. Irrespective of who else is riding, we're selected to make our presence felt, and that also means a lot to our fans on the roadside who have grown year on year."
CW: Is exposure more important than the results?
JH: "They go hand in hand. This is our sixth Tour of Britain as Rapha Condor and apart from one year, we've been prominent in every previous edition of the race, which has probably meant the expectation of us to perform is much higher than it should. But we have to get on with that and prepare as we always do. There's a saying within the team: if you want to be lucky, you've got to be ready, and this is one of the reasons Kristian [House] won the King of the Mountains jersey last year. He'd be the first to admit he's not the best climber in the peloton - he's by no means the worst, but he built up a lead in the first couple of days, and continued to pick up points throughout. His victory was an opportunist move, whereas when Jon [Tiernan-Locke] took the jersey in 2011, he was by far the best climber in the race."
CW: Can you talk us through your Tour of Britain line-up?
JH:"Kristian House will be our road captain. He's got a proven track record of getting into breakaways in the race and he is consistent. Mike Cuming (below) won this year's Tour of Korea, and that wouldn't have been possible without Richard Handley helping him out. They're good riders, and I think Kristian's influence on the road will help give them the confidence they need to show people what they can do.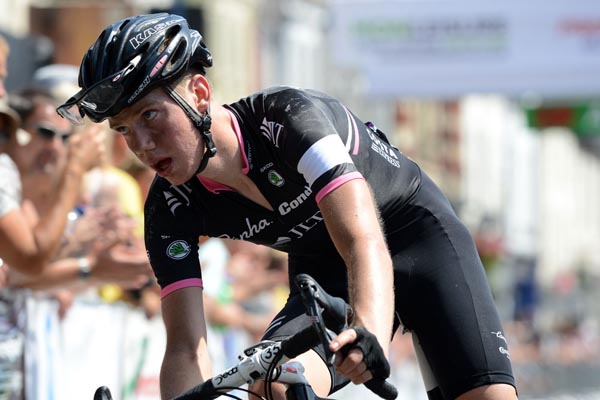 "After those three, Luke Grivell-Mellor is our most senior rider, even though he's a second-year under-23. He's had two years experience with us, and he can climb OK, which given the nature of the course is important. Hugh Carthy is going to develop into a very good rider. He can race at the front, he is a good climber and because of that natural ability, he was easy to pick. He'll be comfortable riding alongside some good riders in the hills this year. Felix English was originally down to ride - he's got a good sprint on him and can time trial well - but he's ill so we've replaced him with Will Stephenson. Will's form in the past few weeks has been very good. It's showed us that if you race young riders hard at the start of the year, they will tire out at the end of the season, whereas Will has come good at the back end of this season."
Related links
Tour of Britain 2013: former winners - where are they now?

Tour of Britain 2013: Cavendish, Quintana and Martin to ride

Tour of Britain 2013: Provisional start list

Tour of Britain 2013: Cycling Weekly's coverage index