Tour of Britain 2013: Introducing Madison Genesis
Madison-Genesis in team time trial, Tour Series 2013, round 11, Ipswich (finale)
All six of Britain's UCI-ranked domestic teams will ride this year's Tour of Britain, which starts in Peebles, Scotland, on Sunday.
However, if you're a bit confused and you don't know your Bibbys from your Barkers, Cycling Weekly will this week be giving you a beginners' guide to the sextet of squads. DS and former Tour of Britain stage winner Roger Hammond gives Cycling Weekly the lowdown on Madison Genesis' six-man line-up for the race.
MADISON GENESIS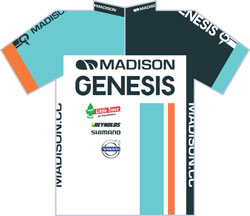 Tour of Britain participations: 0 (new team for 2013)
CW: What does the Tour of Britain mean to you?
Roger Hammond: "The opportunities to ride good-level international races in the UK are few and far between, so unsurprisingly the Tour of Britain and RideLondon are the two events the riders and the team look forward to the most. I think it's important that the Tour of Britain has started to feel more like an occasion, and not just a bike race. When I was riding, I always used to look forward to the more memorable events more - races like the Tour of Flanders and Paris-Roubaix, for example, over Milan-San Remo."
CW: What are the biggest differences you see in the race from when you rode it in 2004?
RH: "When the race was in its infancy, it would come at the end of my seasons in which I had raced for over 100 days beforehand, so I was quite tired for it. Also, since then, the organisers have ironed out the problems that come with putting on a multi-day race, and people now clearly have a greater understanding of what the race is. Whereas before they were probably bemused by what was going on, they now turn up and shout the riders' names and get involved."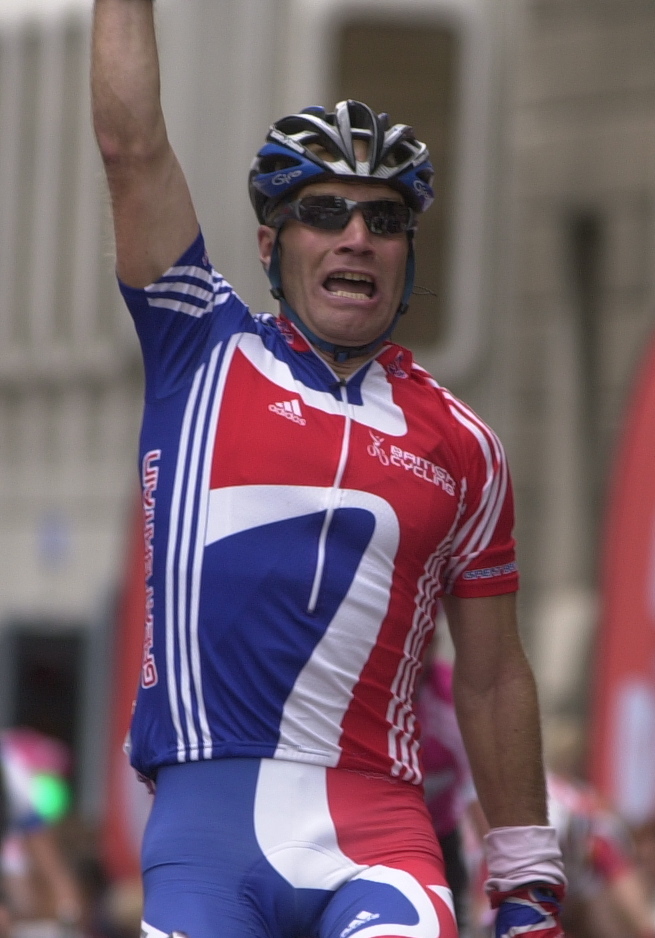 Hammond wins in Liverpool, Tour of Britain 2006 (report)

CW: Is exposure more important than the results?
RH: "Even though you may say that being part of the occasion is better than a result, and that getting exposure is also more important, it is always hard to dismiss what good results will give you. So I'd say they come hand in hand."
CW: Can you talk us through your Tour of Britain line-up?
RH: "Alex Peters is a bright hope for the future. He's the youngest in our team [aged 19] but he's developed quicker this year than we thought he would. He will benefit from the experience, he will learn a lot but I think he's also more than capable of surprising people. If we're in the right place at the right time, Ian Bibby (below, left, with Hammond) could get a very good GC result. If not, he's capable of being up there in a number of the stages. He's got the legs and the ability, but a lot will depend on other factors, particularly how the big teams race it. Liam Holohan will be there to look after Bibby on the climbers, and if the opportunity arises, he will have a go during the hillier stages of the race.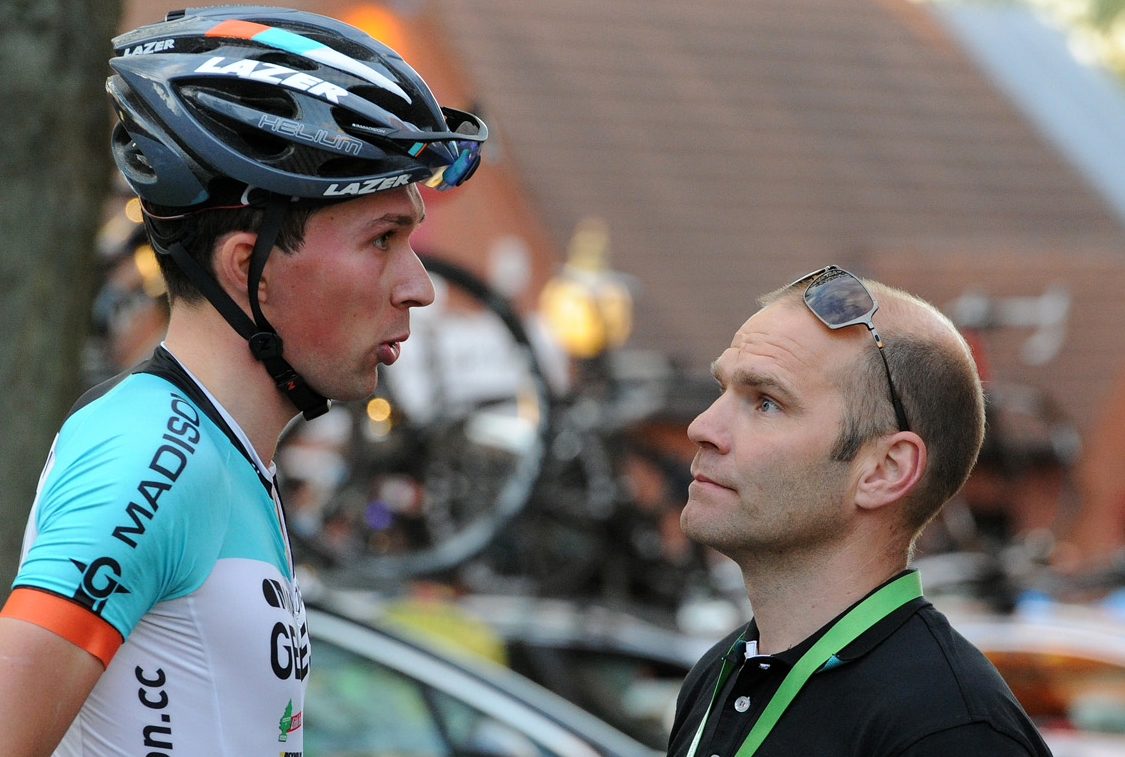 "Andy Tennant has been on the scene for a while, so he's got the experience. He was ill at the start of the month, but we're hoping he's going to ride himself into the race as it goes on, instead of it finishing him off. We've used Dean Downing in a different way this year to what he's been used to in previous years - he's looked after the training side more, and he's been really focussed for it. I know he's excited to ride the Tour of Britain after last doing it in 2008, but it will be a hard Tour for him. There aren't many stages suited to him, but if he gets to London in good shape, that will be a good place for him to duck and dive and get in the mix! Finally Dom Jelfs, who has proved this year that he can ride on the front of the peloton. He's powerful, he's a good all-round and he's good for morale in the team. You need those people on a stage race."
Related links
Tour of Britain 2013: former winners - where are they now?

Tour of Britain 2013: Cavendish, Quintana and Martin to ride

Tour of Britain 2013: Provisional start list

Tour of Britain 2013: Cycling Weekly's coverage index