Wegelius left out of Silence-Lotto Tour de France team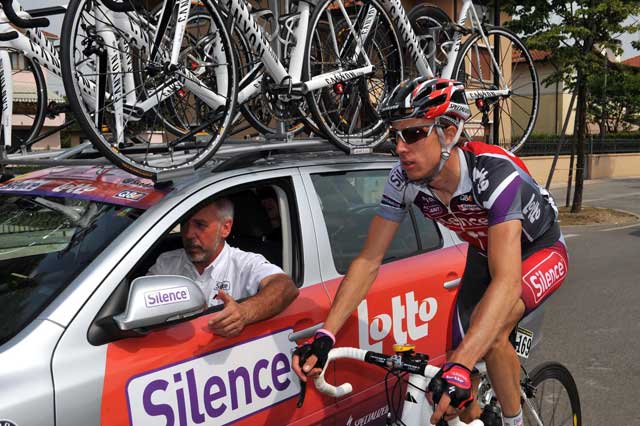 Charly Wegelius
Britain's Charly Wegelius has surprisingly been left out of the Silence-Lotto team for the Tour de France.

The experienced Italian-based climber was expected to be a key part of the Belgian team that has been built around Cadel Evans but he was told that he had not made the team on Friday afternoon.

Wegelius announced the news himself on his Twitter feed: "Just found out I'm not riding the tour. I'm a bit sad, but that is sport. Really hope Cadel and the boys have a great race," he said.

He then spoke to Cycling Weekly: "I think I've got something to offer to the team but they decided to go to the Tour de France with other riders. That's sport, that's life and that's cycling. There's no point in making it into something it's not."

"I have to say it's not a total surprise. They wanted a balance between climbers and flat riders and chose on that basis. Matt Lloyd showed he's going very well and so they're right to take him."

Italian directeur sportif Roberto Damiani explained the decision to Cycling Weekly.

"I'm sorry for Charly but he hasn't been selected because we've decided there are nine riders going better than him at the moment," he said.

"We've got a lot of respect for Charly but right or wrong it's the team's perogative to select the team and that's what happened, and the team has been decided."

"I've spoken to Charly and he's accepted the decision as a professional should. With all probability he will ride the Vuelta. He's recovered from the Giro and so will ride the Tour of Austria in July and then take a short break to get married at the end of the month. After that he build-ups for the Vuelta and the end of the season."
RELATED LINKS
Tour de France 2009 - Cycling Weekly's full coverage