Cyclo-sportive: Circuit of Kent 2010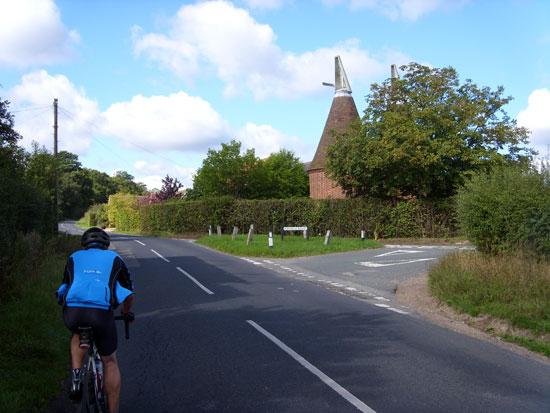 Circuit of Kent 2010
Sevenoaks, Kent, September 12 2010
Who would think a year has passed since I rode in my first sportive, the Circuit of Kent, which put me on the road to more sportives.
On a lovely sunny Sunday morning has we all drove into a well organised and marshalled car park and on to a well-spaced registration point - entires were up on last year.
After a small group start, we soon began to descend the first hill. Buckets of rain the day before made sure that the wet and gravelly tight bends quickly woke me up with a few choice words.
The beautiful, sleepy countryside passed by. Noble Oast houses and orchards setting the Kentish scene.
Finding I was riding on my own sightseeing, I woke up to the fact my average speed was dramatically falling away, by this time I had reached Claygate and shortly turning for home into a slight head wind. I was down on last year's time, so I am using this as my excuse for my bad performance, poor as it might be. I cannot even use the excuse that I got lost on the circuit, unlike some.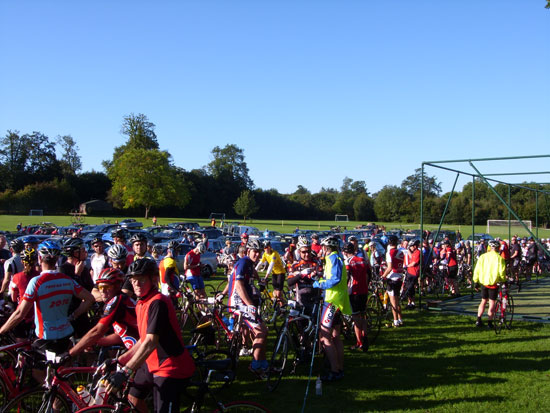 Waiting for the start: fine weather and free bananas
It was not long before the final climb of the day arrived. One Tree Hill started to ascend as I pushed one pedal after the other and thinking how slow can I go before I fall off, I look at some sensible riders walking the hill. I was eating my words - I boasted before the start that the big hill near the finish put character into the course and gave riders something to reminisce about.
Over the hill and home to be greeted by some nice smiling faces at the finish and a big monitor telling me my time, best find some good excuses.
First stop, a cup of tea from the tea tent and into the hall to see what refreshments this year and I was not disappointed. Mr Kippling in abundance and on the menu was cheese & tomato and ham & cucumber baguettes, vegetable and lentil soup - spoilt for choice had to ask the lady again to repeat it.
Sitting in the garden with my cheese & tomato baguettes and vegetable soup (ladies it was delicious) listening to the jazz band in the background reminiscing with my family and One Tree Hill was not so bad after all!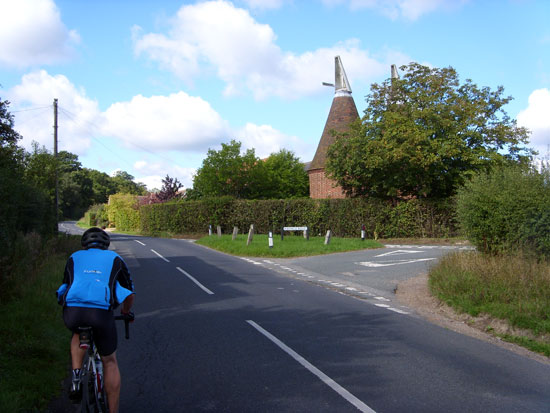 Oast houses, typical of the region
Ride stats
www.kentcyclosportive.co.uk
Distance: 80km and 130km
Major climbs: 1
Terrain: Hilly
Participants: 1,000 (max)
Best: Scenery, facilities
Worst: Nothing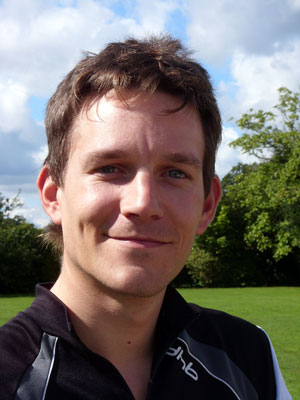 My ride: Alan Thynne (31)
Lives: Tenterden, Kent
80km, 2-57-41
"I was going to do the long route, but I broke a spoke part of the way around so went for the 80km. Something always seems to go wrong for me here! I took it easy and ended up having a good ride."
My ride: Eric Oliphant (50)
Lives: Clapham, London
130km, 4-46-46
"Excellent ride, without fault. Better organised than King of the Downs, which itself was very well organised. One highlight was jumping in with a great group of five doing 24mph through gorgeous scenery and sunny weather."